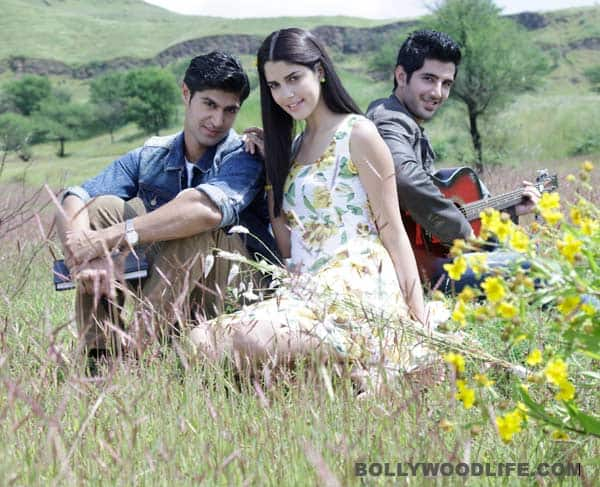 Aditya Seal and Izabelle Leite peform well while Tanuj Virwani lets down big time
The makers of Purani Jeans have come up with the latest song from the film. The song sung by Ankit Tiwari is a full on romantic number which depicts the theme of the film. The song shows all the facets in the lives of Aditya Seal, Tanuj Virwani and Izabelle Leite. Starting from the friendship days to the college days to the falling in love days to the time when one friend betrays the other just for the sake of a girl, the song shows everything.
Although Aditya Seal puts up a great performance but it is Tanuj Virwani who lets down with his shy antics. Izabelle, surprisingly, is good. The song is really good to hear while on a long drive as it remind you a lot about your young days and make you remember your first love. The music by Ram Sampath has been outstanding in every song of the album. So go ahead BollywoodLifers, listen to this song and let us know about your first love.