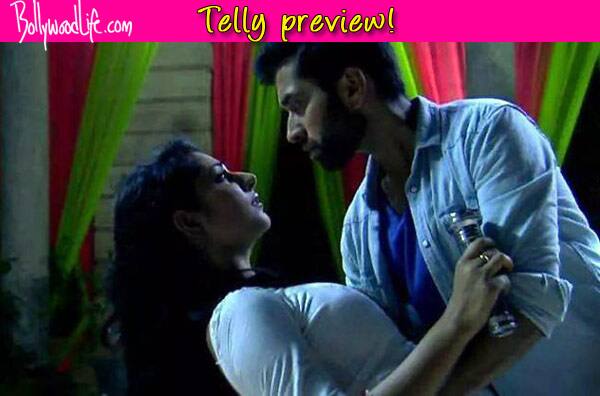 Ayesha is growing fond of Aditya. Is she slowly falling for him? Read on to know more…
In the last episode we saw Ghalib showing Ayesha's (Disha Parmar) school leaving certificate to Aditya (Nakuul Mehta), who dismissed the entire story as a scheming plot. Ghalib tried to hurt Aditya who was saved by Harish and Ghalib was arrested by the police for his violent act.
Ayesha on the other hand was seen seeking permission from Aditya to go for the scholarship but was turned down by him, being threatened instead that if at all she decided to go, she would have to do so over his dead body. Harsih(Nitesh Pandey) was seen convincing Aditya to let Ayesha go, but he remained adamant on his decision. Rubal(Khushwant Walia) and Nafisa(Divjyot Sabharwal) were spotted hugging by Ayesha and the episode ended leaving us wondering on what Ayesha will do next.
In the upcoming episode, we will see Nafisa confessing her love for Rubal, who would get awkward about the whole thing and wouldn't know what to do. Ayesha will tell Aditya about Nafisa and Rubal. Aditya will make Rubal understand the whole situation and this will impress Ayesha. Ayesha would be seen taking a shot at convincing Aditya to let her go to London but he will refuse again, thinking that he will surprise her later.
Nafisa will convince Nani on believing that Ayesha has started loving Aditya and Ayesha will be seen reminiscing about the days when she first met him in Kullu.
Is Ayesha slowly falling in love with Aditya? Stay tuned for more updates in this space!