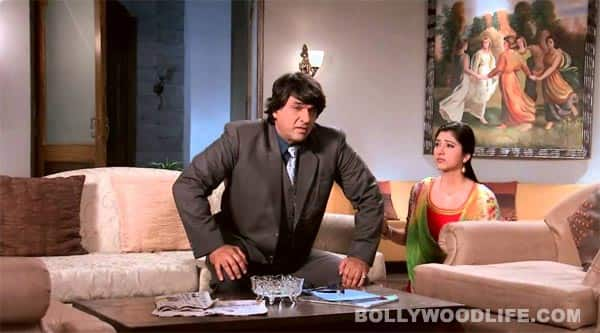 The popular actor is currently seen as Nanu Purushottam Deewan in one of Star Plus' popular daily soap
Mukesh Khanna states that daily soaps aren't his cup of tea, and so, Pyaar Ka Dard Hai Meetha Meetha Pyaara Pyaara may turn out to be his first and last."These serials and the daily soap atmosphere is not my cup of tea. I've devoted one year of my life to the daily soap, but not more than that. That's why Pyaar Ka Dard Hai… is my first family-based daily soap and may be last also," said the veteran actor.
"Now you may not see me anymore as dada, kaka, chacha or nana because I don't like all this. I got offers from other channels also, but I said no. I've done this show for almost one and half years, it's a big thing," he added.
Pyaar Ka Dard Hai Meetha Meetha Pyaara Pyaara, produced by Rajshri Productions, went on air on Star Plus in June 2012. It features Nakuul Mehta and Disha Parmar as the lead pair. Mukesh, who is best remembered for his roles as Bhishma Pitamah and Shaktimaan, also opened up about why he has lost interest in daily soaps. "Somewhere gradually I felt that daily soaps is not my cup of tea…to come here and shoot among the women wearing jhumkas and bindis… I started losing interest gradually. Though I did it, but I am feeling that now I can't do more than this," said the 55 year-old.
His exit sequence will be shot in a graceful way, he said. "The makers want to show my graceful exit. I (My character) will die peacefully in the show. Nobody in the family will come to know of my death. I will die at night listening to the gramophone," he added.