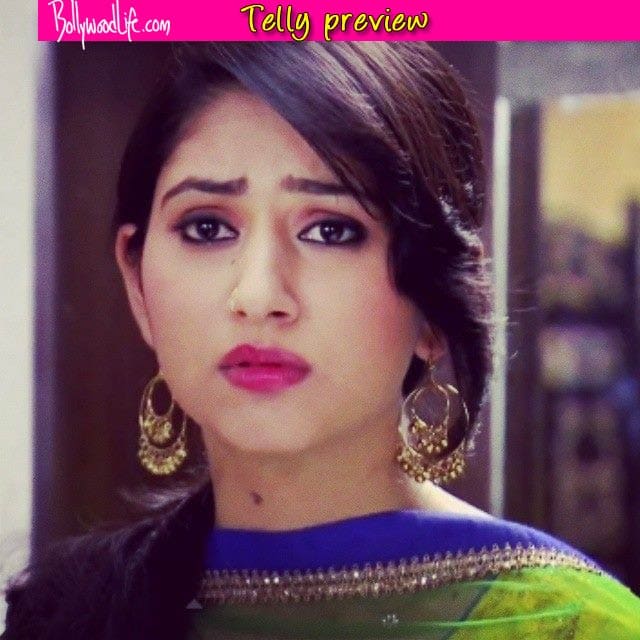 Amidst facing threats of her secret getting exposed, Ayesha sees something that upsets her. What is it? Read on to know more…
In the last episode we saw Ayesha (Disha Parmar) rejecting the union between her and Arif. Nafisa was seen planning something special for Rubal's( Khushwant Walia) birthday and so was Payal (Monica Khanna), who was hoping to spend some alone time with her hubby. The episode ended with on a shocking note where Ghalib entered the Deewan mansion with Ayesha's school teacher, threatening to reveal the truth about Ayesha's past.
In the upcoming episode we will see Ghalib showing Ayesha's school leaving certificate to Aditya(Nakuul Mehta) , who will turn a blind eye towards the whole scene and will not trust him. Ghalib will try to hurt Aditya but Harsih (Nitesh Pandey) will get hurt instead, who will try to protect Aditya. Police will enter the mansion and arresting Ghalib.
Ayesha will tell Aditya about the scholarship, but Aditya refuse to go. He will also threaten her stating that if she decided to go, she will have to do that over his dead body. Harish would be seen blowing out fires and trying to convince Aditya, to let Ayesh go but will fail as Aditya will be adamant on his decision to not let her go.
On the other hand, Kamini will be seen suggesting Govardhan to reveal the entire truth to Aditya. Arif will play his sly card and will call the university, posing as Aditya in order to cancel the scholarship. Rubal and Nafisa (Divjyot Sabharwal) will be seen having fun while spending time together.
Nafisa will hug Rubal, and this will upset Ayesha. Will she accuse Rubal of cheating on Payal? Stay tuned and keep watching!