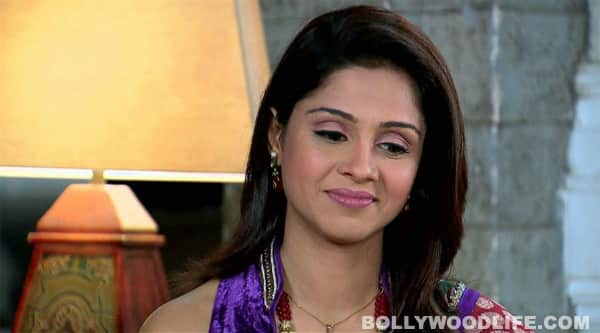 Nobody wants to be just a piece of furniture in a daily soap and Manasi believes, she was becoming that in the Star Plus show
Manasi Salvi has been playing Avantika in Pyaar Ka Dard Hai Meetha Meetha Pyaara Pyaara for more than a year now, and the actor has decided to move on to do something exciting.
The character started out as a no-nonsense woman who was estranged from her husband. They've united, she has accepted Pankhuri (Disha Parmar) as her bahu and has almost solved all the problems of the Diwan family; now what? Manasi feels that her character has no more scope for growth in the show and hence, it's best to move out. As a result, the actor quit the show and her last working day would be December 31, 2013.
However, according to a birdie from the sets, it seems Manasi had been threatening to quit the show since a very long time and the production house, who had had enough of her tantrums, decided to let the actor go. Now Manasi clearly denies this story, but from experience we know there is no smoke without a fire, right?
So does that mean Manasi will be killed in the show? Now that's a whole new topic of discussion. Earlier Mukesh Khanna was killed in the show too, when the actor decided to quit. Guess Manasi will go the same way, but her exit might be just a tad more dramatic. What do you think BollywoodLifers?