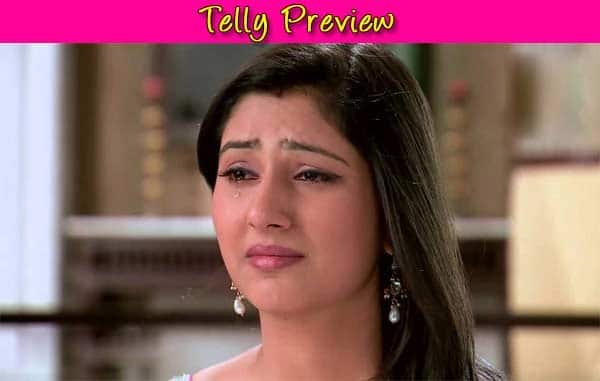 Ayesha's secret has been kept under wraps for quite a while now. Will it be unfolded for everyone to see? Read on to know more…
In the last episode we saw Govardhan eavesdropping on Harish(Nitesh Pandey) and Ayesha's(Disha Parmar) conversation where he wished for the original Pankhuri to come back and asked Ayesha to walk out of Aditya's (Nakuul Mehta) life. Aditya on the other hand was seen witnessing the shock of his life upon learning that his accident had been cleverly planned and the driver who works in Harish's company had rammed the truck into Aditya's car on purpose. The episode had ended on a nail biting note where Arif's mother had suggested a union between Ayesha and Arif.
In the upcoming episode we will see the drama unfold further when Ayesha will inform Arif's mother that she isn't ready for marriage as of now. Nilofer(Aparna Ghoshal) on the other hand will be seen trying hard to keep Ayesha mum about the whole incident but Ayesha will refuse to give in and would carry on with whatever she has to say, anyway.
Rubal(Khushwant Walia) will be seen making extensive plans for Nafisa's birthday. The interesting thing to note and to look out for is that Payal( Monica Khanna) is doing the same and would want to spend time with Rubal. Will we see a cat fight on the show soon?
The twist in the tale will come in when Ghalib(Nikhil Pandey) will be seen entering the Deewan Mansion with Ayesha's school teacher and will claim that he will reveal Ayesha's secret soon.
Uh oh. Will Ayesha's truth finally come out in the open for everyone to see? We will have to wait and watch!