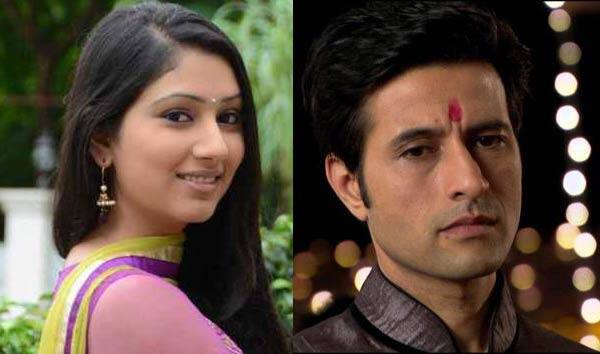 We wonder what Panhkuri will do when she discovers the truth about Vikram and his filthy secret
They say the truth can never be hidden. Looks like it will be finally out in the open in the upcoming episode of Pyar Ka Dard Hai Meetha Meetha Pyara Pyara. In the previous episode we saw Ayesha (Disha Parmar) and Aditya(Nakuul Mehta) attempting to come up with a solution to solve Rubal(Khushwant Walia) and Payal's (Monica Khanna) constant bickering. Harish (Nitesh Pandey) was seen consulting Rubal about his problem and convinced him to see a marriage counselor. The episode ended with an interesting twist where Harish was seen talking to Ayesha and informing her that she has to play Pankhuri for a few days.
In the upcoming episode we will see the evil Vikram Bhagatchand Dhanrajgir's( Apurva Agnihotri) bad side being discovered by Pankhuri. The incident will be seen taking place in a grand party which Vikram will host. Pankhuri will learn the truth about Vikram and how he was involved in torturing Aditya and making his life a living hell.
We have seen Aditya being the victim of Vikram's demo nous acts before. Vikram was seen asking his colleague Aparna to hack Aditya's account and had sent lewd messages to intern Mona from his id, making it look like it was Aditya's dirty deed. Further, Vikram was seen accusing Aditya for having an illicit relationship with his wife Amrita(Aleeza Khan) and had inquired him about a deposit of Rs. 50 crore to Amrita from his side. This obviously had come as a bitter shock to Aditya as he was asked to sign the cheque in Amrita's name by Vikram himself. All this however, is just the tip of the iceberg.
Now that Pankhuri will know about Vikram's truth, we wonder what her next move will be… Will she seek a sly revenge from him or will she expose his evil side to everyone? Monday please come fast! Stay tuned for this space for more updates.