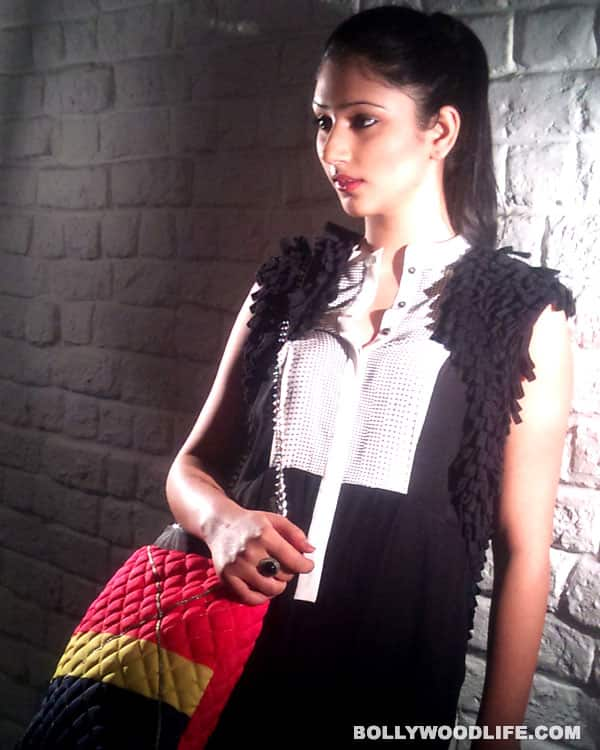 Delhi born and bred Disha Parmar, now recognised as the sweet and simple Pankhuri by telly buffs, talks about her first experience acting in a family show, fame and her future plans
The latest addition to the saas, bahu and beti infested idiot box slot allocated to the ideal daughter is Pankhuri. A 17-year-old Delhiite, Disha Parmar plays the sweet, simple small town girl in Rajshri Productions' new television show Pyar Ka Dard Hai…meetha meetha pyara pyara. However, the reel character and the real teenager have very little in common.
"I am quite simple, like Pankhuri, but she only wears Indian clothes and I don't have a single salwar kameez in my personal wardrobe," says the young model-turned-actor about her traditional and mature character in the new family show on Star Plus. That's not the only difference between her and the role. Disha laughs, "I am not as mature as Pankhuri either!" But that doesn't bother her. When it comes to acting the part, "I read the script and screenplay and wonder how I will react. I do the same thing."
The model-turned-actor was in school when she auditioned for PKDH. "I was in class 12 when my agent told me about Rajshri's new show," she says. Since Disha always wanted to be an actor even as a child and PKDH was backed by a well-known industry name, she gave her first-ever audition. And she successfully grabbed the show's lead role at the first try.
Surprisingly, Disha's parents didn't overreact with a hue and cry over their teenage daughter's career plan. "I have the coolest parents one can ever have. When I told them about the show, they were very supportive. In fact, my dad told me to audition, as it was a Rajshri production," she explains.
Once PKDH's pilot episode was approved, the five-feet-eight-inch tall Disha wrapped up her modelling career (she walked ramp shows and did print advertisements in Delhi) and moved, with bags and Daddy in tow, to the maddening concrete jungle city of Mumbai. Her mother and older brother continue to live in Delhi. It's been just six months since Rajshri's version of a modern family saga went on air. So it's too early for Disha to experience any major changes in everyday life, but are things any different after she rose to fame as Pankhuri?
"Life has been the same. Earlier I had time for myself and now I don't. But yes, people have started recognising me," says the teenager. With the wide reach and matchless popularity of Indian telly shows, Pankhuri has become a famous name. So the young actor has had her first brush with stardom very early. "Whenever I get time I go to the mall; some people recognise me and want to take pictures with me. Or they start gossiping and giggling amongst each other. It's the first time I am experiencing something like this and I am really enjoying all the attention!" grins Disha.
So does she like t