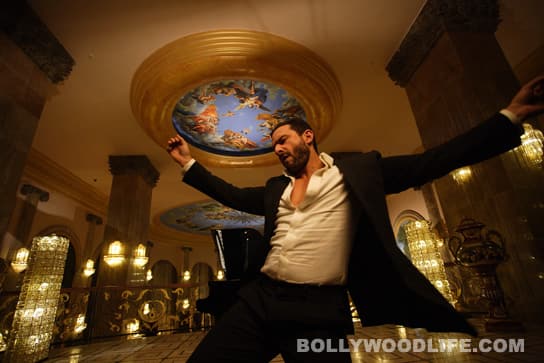 Even as Saif tries to woo his audience with this song, we find out that it's uncannily similar to a song by the Iranian underground pop group Barobax
It's really not surprising to find out that Pritam has yet again found inspiration in an international track. His much-talked about Pyar Ki Pungi from Agent Vinod is very similar to the song Soosan Khanoom by an Iranian underground band called Barobax. The starting beats of the songs are exactly the same, in fact. Later, Pritam goes on to a slightly different tune before coming back to the original in the music after the chorus and the rap portion in the stanza, which are again exactly like the Barobax song.
In fact, the pop group's style of making the video has also been borrowed for the video of Pyar ki pungi. Saif makes faces, tries out funny expressions and dances gesturingly at the camera as it follows him around. Though it's not an exact replica of the video of Soosan Khanoom, it is in the same zone. While Saif takes to mugging for the camera alone, the Iranian video features four members of the band making those moves. Looks like along with Pritam, director Shriram Raghavan and Saif Ali Khan also got inspired by a song from beyond our shores!