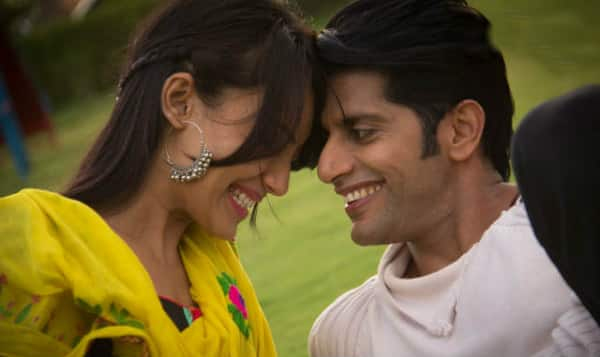 It's a difficult express these feelings, especially when you are worried of rejection
Qubool Hai's Aahil (Karanvir Bohra) has a love-hate relationship with Sanam (Surbhi Jyoti). In the past when he was about to express his feelings to Sanam, he learnt that Rehaan was in love with her. So he backed out. Anyway, circumstances bound them in a relationship they were never prepared for, and both have started developing a soft corner for each other.
After being in a near death situation and learning that Sanam's prayers saved him – Aahil wants to communicate his feelings for his wife (Sanam). But how will he do this is the big question. So BollywoodLife has a few ideas and would like to share that with Aahil…
# Make it like a treasure hunt – leave clues for her to find that talk about his feelings for her. Since Sanam spends half her time investigating things nowadays, we are sure she will love this challenge.
# Since Sanam is a staunch believer (in God) – Aahil could request for a special prayer in her name at the dargah – that ought to be subtle and put his message across to her.
# Sanam is a chef by profession; Aahil could cook something especially for her. Now that's a gesture, which is bound to melt her heart, right?
# Aahil could help Sanam find the secret about her parents. The extra effort he takes for her will definitely win him some brownie points.
# Well ideally nothing works better than just saying it out loud. We think he should just tell it out loud directly to her without using any tactics. It just can't get any more direct than this, right?