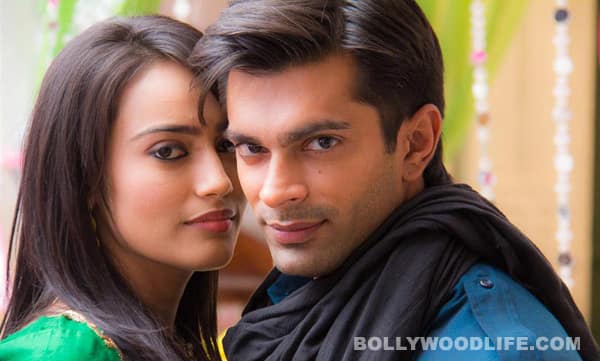 The quiet hero of the Hindi serial on Zee TV has redefined the concept of love by his actions…
Asad rarely says anything very emotional – anyone who watches Qubool Hai knows that while he loves Zoya, he will be the brooding, silent lover instead of yelling and screaming and getting his way…or his girl. But now, after lots of that same yelling and screaming, mostly by other people, Asad and Zoya are indeed well and truly connected, in love. But they cannot yet marry, since the divorce that will end the marriage that Zoya unknowingly got into is not yet final. So when Asad spends the last few moments of Zoya's birthday with her and gives her a lovely watch as a present, he explains to her that it has an alert set for 90 days – when it rings after that time, it will indicate that the lovers can finally come together.
But this is not enough of a declaration of love for the feisty Zoya. She wants something more, something that will be loud and clear and witnessed by all who look on. So at breakfast she insists that Asad must love her not just for herself, but also for her crazy streak, her sense of fun, her need to be silly. Lick that drop of jam that has fallen, she commands. And Asad has to agree, even if it goes against all the behavioural standards that he stands for and believes in. And he lifts her hand up….
Will Asad show his passion for his beloved? Will Zoya be happy with his demonstration of love? Will someone lick that drop of jam? Find out…