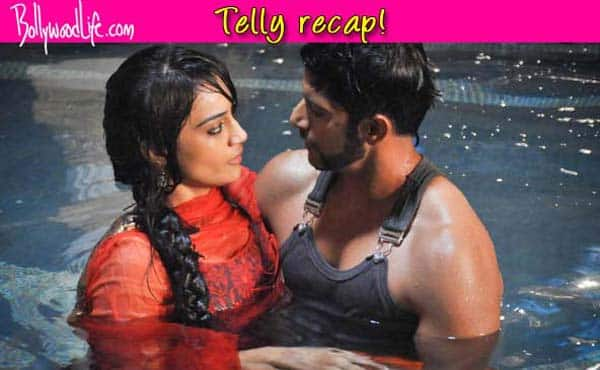 The foes are finally letting their anger go, so does that mean love is blossoming?
We recently saw Sanam (Surbhi Jyoti) rescue Badi Ammi and Begum Sahiba Tanveer (Amrapali Gupta) from a snake. Aahil Raza Ibrahim (Karanvir Bohra), who was determined to ruin Sanam's life, is finally realising her value in his life.
Aahil hated Sanam for defying and back answering to him. But with the recent incidents, Rehaan (Shehzad Shaikh) makes Aahil see that Sanam is actually god sent. Without realising that Sanam can hear him, Aahil unknowingly agrees with Rehaan. The moment he sees Sanam smiling, he goes back to his old attitude. However, the dishy dude has learnt his lesson. He approaches Sanam and tells her that he wants to end their enmity as he has troubled her enough.
So does that mean Aahil no longer hates Sanam? Wethinks Aahil is developing a soft corner for Sanam. However, we are also aware that Tanveer will never let that happen for sure. She will do anything in her power to keep Sanam and Aahil apart.
All said and done, the makers will soon try to get Aahil and Sanam closer. To find out how, when and where, stay tuned to BollywoodLife.