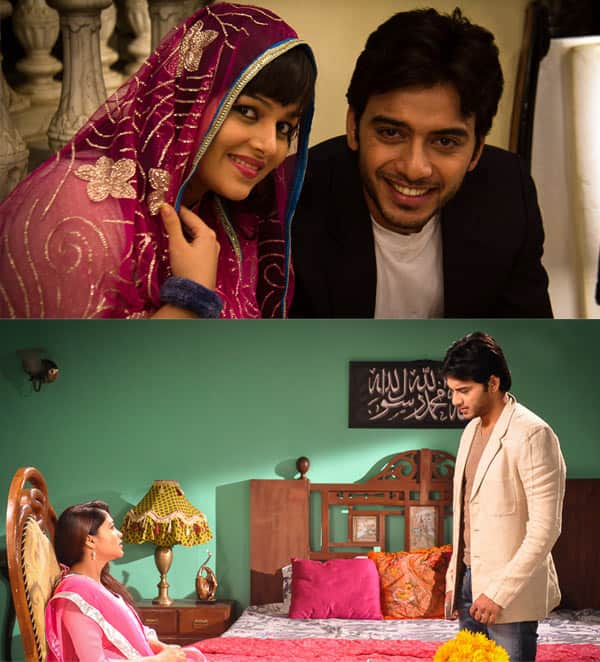 Mr Khan has agreed to get his little sister married to Haseena Bi's son Imran, but our hero is not yet convinced about him
Imran (Vikram Singh Chauhan), who was first engaged to Nikhhat (Archana Taide Sharma) confesses his love for Nazma (Neha Lakshmi Iyer) and decide to get married. The families all agree, but we wonder if they are aware of Imran's past.
Imran is the father of Tanveer's (Amrapali Gupta) illegitimate child. And ever since Tanveer got thrown out of Asad's (Karan Singh Grover) house, she has been threatening Imran to take care of her. Knowing Tannu, we know she can stoop to any level to get what she wants, but will her new agenda disrupt Imran and Nazma's wedding?
We are very sure that Nazma has no clue about Imran and Tanveer's past relationship, however, if the conniving lady decides to inform her things could get very ugly. Just the way Tannu wants it, right.
The Khan family is planning – Imran and Nazma and Asad and Zoya (Surbhi Jyoti) nikaah at the same time. This surely means there's a scope for a lot of drama. Considering the makers love melodrama at weddings (remember the last almost-wedding of Asad and Zoya) we are sure they are going to make full use of this occasion.
So the big question is, if and when Asad learns about Imran and Tanveer's relationship, will he stop the wedding? Or will he let his sister commit suicide by jumping into this marriage? Guess we'll find that soon enough, right Qubool Hai fans?