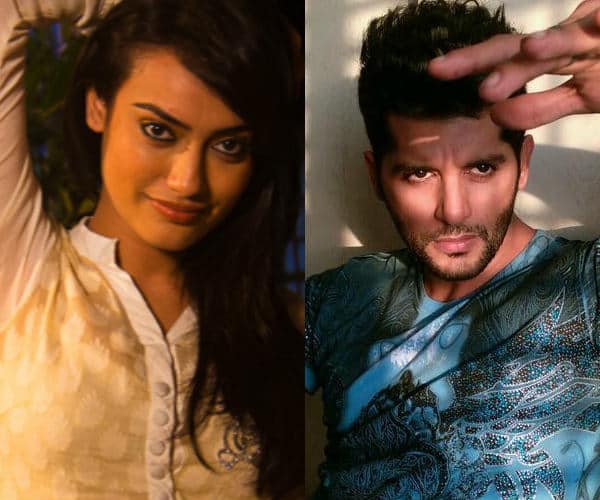 The Zee TV show is taking a 22 year leap and Karanvir Bohra has been roped in to play the lead opposite Subhi Jyoti, but the fans are not happy
Qubool Hai has been facing a lot of flak ever since  Karan Singh Grover left the show. In spite of all the changes in the script and plot, the makers have not been able to make their fans happy.
Recently, a 22-year leap was announced and Four Lions Films decided to retain Surbhi Jyoti as the daughter of Asad and Zoya with Karanvir Bohra playing a grey character opposite her. With a whole new story, the makers thought they could bring back the old days again, but looks like the new change is also not working in their favour. Bollywoodlifers who were ardent fans of Qubool Hai have demanded that Gul Khan should end the show. They've demanded that either the makers bring back their dishy dude (KSG) or simply end the show. Some have even suggested that Qubool Hai should have an entirely new cast, which means Surbhi should be out too. Read on to know what fans say…
KarthiKaBhian : NO It can't be accepted… Again a bad move by channel and production house. Qubool Hai needs to shut down. There is nothing left to hook the audience….if u want Surbhi to work with your channel, please kindly make a new show with her…and if u want super hit serial please cast Karan Singh Grover opposite Surbhi Jyoti…
Ruma Roy: Karanvir Bohra opposite Surbhi Jyoti is an absolute Noooo… Karanvir Bohra doesn't know anything apart from playing negative role? His chemistry with Surbhi Jyoti will definitely fall flat on the ground. Its better they shut down the show. Anyhow channel never listens to viewers… Most viewers have lost faith on Gul Khan and 4Lions productions and we won't ever watch their show again…
Kannika Kabhian: Better to wind up!! A wrong move!!
Ashrita: Why don't they shut the damn show now? What is that r u waiting for? Killed the essence of d show brutally now trying on various permutations n combinations wid different new aspects, jobless morons ! Get it to ur bird brain that nothing will work, better free Surbhi from ur crap n torture!
Richa: Karanvir looks a bit too old to play a lead opposite Surbhi Jyoti. Surbhi being the actor she is, I know will do her best to make it happen, like she did with Raqesh. But the truth… Chemistry is that magical equation between two which cannot be commanded or demanded. It is exists between two people or it does not. Karan Singh Grover and Surbhi Jyoti is a match made in heaven. The viewers got a taste of it. If KaBhi had ended decently and not the way it did – abruptly, with so much negativity – maybe, just maybe the viewers would have / may have accepted a new lead opposite Surbhi Jyoti. It's not just Karan Singh Grover leaving that has upset the viewers. It's the breaking apart one of the hottest, cutest jodi's ever to have been seen both onscreen and off screen.
Guess the audience has said what has been on their minds, only time will tell if the producers will listen to their fans or not. Keep watching this space for more on Qubool Hai.