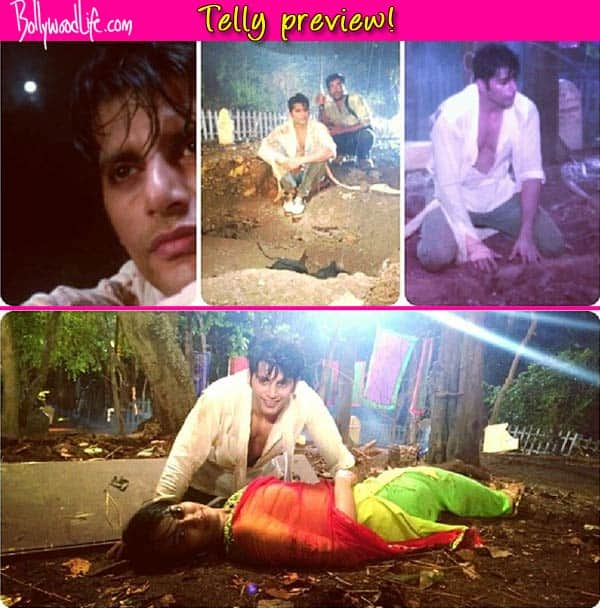 Four Lions Films has recently shot a dramatic sequence in the popular Zee TV show, which will reveal a few secrets
In the previous episodes of Qubool Hai, we saw how Sanam (Surbhi Jyoti) starts taking care of Badi Ammi, who in return tells her where she hid the will of her late son, so that Badi Begum aka Tanveer (Amrapali Gupta) never gets her hands on it. Tanveer, who has been searching these legal papers for 12 years, orders her goons to follow Sanam wherever she goes 'coz she realises that Badi Ammi has told her the secret. Apparently, Badi Ammi had hidden her son's will in a graveyard. Following Badi Ammi's clues, Sanam finds the will, but Tanveer's goons catch her and snatch it away.
In the upcoming episode, Tanveer orders the goons to bury her alive. While in the grave, Sanam tries to call Aahil (Karanvir Bohra) – her knight in shining armour. When Aahil realises that Sanam is in danger, he runs to save her life. He screams her name out, but gets no response. When he is unable to find her, Aahil wails in frustration exactly the way Asad (Karan Singh Grover) had reacted when he came to know that Zoya was buried alive – before the leap.
Luckily, Aahil finds her when he hears her phone ring. He breaks open the coffin and rescues Sanam. At that moment, Aahil realises that he cannot afford to lose Sanam. Of course he doesn't exactly understand his feelings for her, but isn't denial the first stage of love?
Watch this space to see what happens next on Qubool Hai.