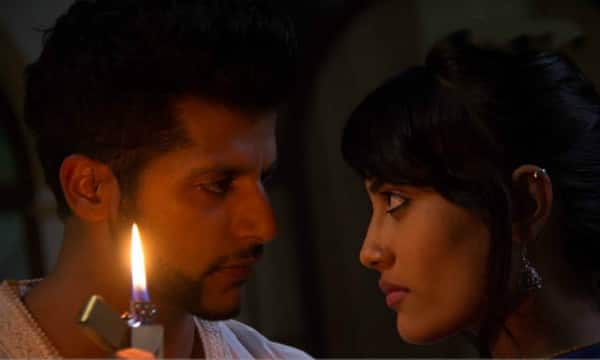 After losing her dhaba and her land, Sanam is in Bhopal to make a living, but how long will that last?
Qubool Hai's Sanam Ahmad Khan (Surbhi Jyoti) is trying to earn some money as a chef in Aahil Raza Ibrahim's (Karanvir Bohra) house. When Sanam started off, she didn't realise where and for whom she was working for. And when she did, Sanam immediately decides to leave her job and look for another one. However, financial crisis at home doesn't permit her to do so. At night, Aahil mistakes Sanam for his girlfriend and tries to get close to her, but she manages to escape when he gets distracted.
Aahil who doesn't have a clue that his new cook is Sanam, will find the truth in the forthcoming episode. Aahil will assume that Sanam is here to take revenge. Just when he is about to throw her out of his house, the media will barge in to ask the dishy dude about his latest affair. Aahil will pull Sanam in front of the camera and claim that he is having an affair with her.
With her pictures flashing all over the news and gossip columns, will Aahil be forced to keep her at his place? Or will Sanam call on Aahil's lies right in front of the media. Looks like, this confrontation is going to get very interesting. So don't forget to watch Qubool Hai on Zee TV from Monday to Friday at 9:30 pm. And to stay abreast on what's in store for you, log on to BollywoodLife!