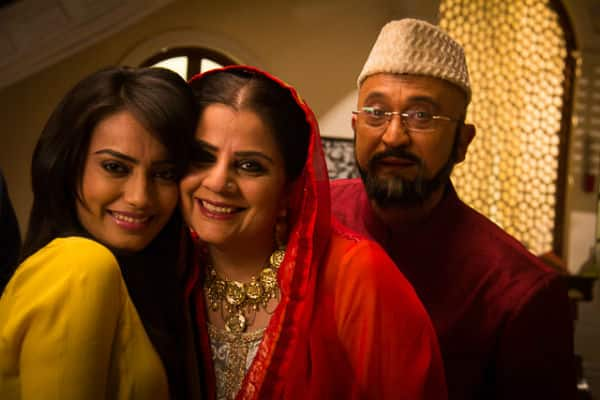 The couple has married and come back home from Agra
Asad (Raqesh Vashisth) and Zoya (Surbhi Jyoti) were in love and got married against all odds.
However, Zoya is still restless 'coz she knows she is very close to discovering the identity of her father. Asad promised his wife that he will help her find her Abbu, but she must give it time and have a little more patience. In the meanwhile, someone has been leaving clues of her father's identity for Zoya.
Perturbed by the thought that she still hasn't met her Abbu, Zoya scraped at the little information she has – in this case – pieces of her father's photograph. Asad and Zoya believed that Tanveer (Amrapali Gupta) was playing mind games with them, but later, Zoya realised that the conniving lady was not the one behind hiding her father's face from her; then who was it?
It seems Zoya's father Gaffur Ahmed Siddiqui (Tej Sapru) was the one who has been leaving clues for Zoya to find. He wants to meet his daughter, but is afraid of his wife Razia Begum (Alka Kaushal). Apparently, his wife had threatened him that if he makes any contact with his illegitimate daughter, she will get him imprisoned for murder of his second wife (Zoya's mother).
Will the father and daughter ever come face to face? Well, only time will tell!