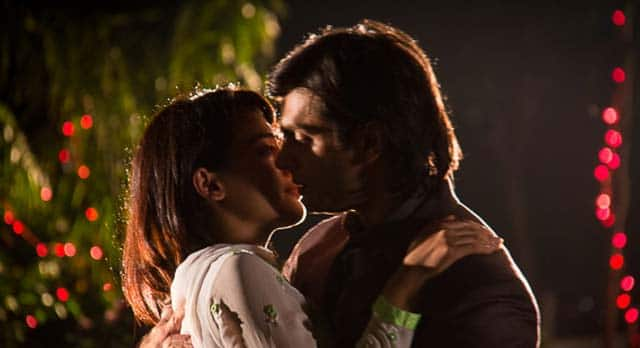 Rumours is that Asad and Zoya will soon be reuniting on the show, but we've also heard that Karan Singh Grover (KSG) is quitting the show… We clarify
The story will not get over with their reunion, so all those who think that KSG is quitting let us tell you again, he is not, at least not yet.
Talking about his rumoured exit, Karan said, "I urge you to stop spreading rumours that I am leaving the show. I am not leaving the show. The story of the show is running fine, and if we feel there's a need to change it due to any reason, we will change it."
Moving on to the story of Qubool Hai, the soap has been showing the separation of Asad and Zoya (Surbhi Jyoti) for a very long time now and frankly we are absolutely fed up, like all our viewers.
The recent episodes showcase the frustration Asad and Zoya go through when all the plans to meet fail. On the other hand, Zoya's life with Ayaan (Vikrant Massey) is becoming troublesome as she gets victimized by Razia's plans. However, we have good news for the ardent fans of Qubool Hai. A source from the sets reveals that Asad and Zoya are soon set to reunite.
Fed up of their constant failures, Asad finally musters the courage and goes to Ayaan's house and proclaims his love for Zoya. He beckons her and takes her back to his home. In the meanwhile, Tanveer (Amrapali Gupta) is busy planning to force Asad into marriage by announcing her affair with his sister Nazma's new husband Imran.
Will Zoya and Asad be able to live together now that she is back in his house? Or will Ayaan be forced to get his wife back?
Keep watching this space for more updates…