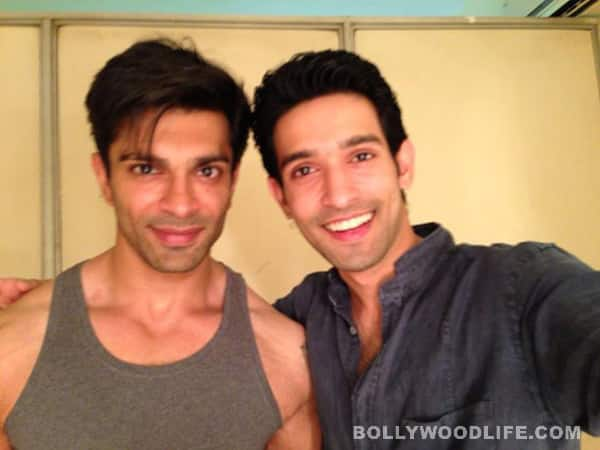 The tussle over a boy between sisters will create a rift between the brothers… arghhhh
Qubool Hai will finally showcase a difference of opinions and interests between Asad (Karan Singh Grover) and Ayan (Vikrant Massey). According to the grapevine, Nazma – Asad's sister (Neha Lakshmi Iyer) and Imran are in love, but Imran is already engaged to Nikkhat – Ayan's sister (Archana Taide Sharma). Nazma and Nikkhat are step sisters, but they've both fallen for the same boy.
While we don't understand what the two women see in Imran that they are blindly in love with him. Imran, who claimed that he loved Nikkhat, now has feelings for Nazma. The situation gets worse when the brothers come to know about this.
Ayan and Asad who normally support each other over everything get into a tiff for their beloved sisters. Who will get the guy – nobody really knows, but this will separate the once loving brothers. If you ask us, they should discard Imran – 'coz he is really not worth the effort. If you remember, in the earlier episodes, it is established that Imran is the father of Tanveer's (Amrapali Gupta) illegitimate child. Now why would they want such a spineless man for their sisters?
With the success of Zoya (Surbhi Jyoti) and Asad's love story, the makers now want to explore the relationship of the brothers and maybe create a divide. We also know that this will not be the only issue that crops up between them… there's a lot more for sure in the days to come.
Keep watching to find out more!