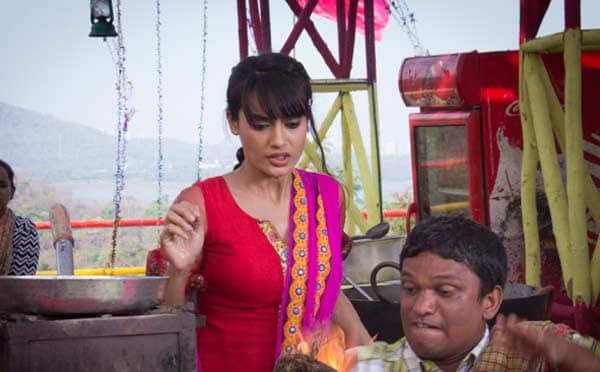 The popular show has taken a 20 year leap and now the story revolves around new leads with a new love-marriage story with new twists to tell
Post leap, Zoya and Asad's daughter Sanam (Surbhi Jyoti) runs a dhaba in Punjab. Her grandmother, Dilshaad (Shalini Kapoor Sagar) who was the only survivor after Tanveer (Amrapali Gupta) attacked the Khans managed to rescue AsYa's child, Sanam and Nazma's baby Haya (Surbhi Chandana) on that dreadful day.
After running away from Bhopal, Dilshaad and the kids have been living in Punjab for 20 years, but she is still unable to forget Asad and Zoya, especially since Sanam's face resembles her mom so much and she behaves just like her dad. She brought up both the children telling them that their parents died in a car accident.
Sana, who is like the man of the house is content about falling in love with her future husband, Anwar (Paaras Madaan). Apparently, Dilshaad has already fixed her wedding. But with Aahil Raza Ibrahim (Karanvir Bohra) – a business tycoon's entry, Sanam's life will soon take a U-turn. So does that mean Sanam and Aahil will fall in love? Well our sources inform that they will hate each other at first to discover love eventually.
So will Sanam run away from her own wedding? According to what we hear, Sanam will stall the wedding 'coz her dhaba will be burned down by Aahil in a fit of anger and ego. Sanam will ask Anwar to wait until she fulfills her duties to her badi ammi and Haya. But will Anwar wait for Sanam? Guess we will have to wait and watch to find that out.