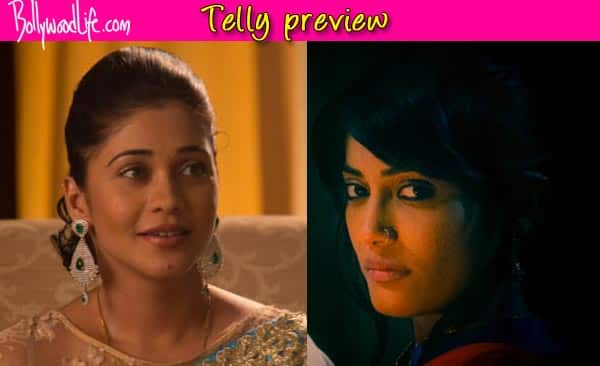 The daily soap is just getting interesting and intriguing with every episode
In the recent episode of Qubool Hai, we saw how Razia (Alka Kaushal) was playing on Tanveer's (Amrapali Gupta) fear of getting caught for the murders she committed 22 years back. Tanveer was not aware that Sanam (Surbhi Jyoti) is Zoya and Asad's daughter until Razia informed her. Now Tanveer's biggest worry is Sanam finding out the truth about her and withholding Aahil's (Karanvir Bohra) property from her.
Sanam on the other hand is extremely curious to find out about her parents, their death, how they got so poor and why Dilshaad moved to Punjab with them. The mysteries are slowly unraveling and the wait is killing us.
In the next episode, Sanam finds a door hidden behind a portrait. She breaks the wall with the help of Rehaan (Shehzad Shaikh). Together they discover a whole new story behind it. They find burned curtains, clothes, jewellery and Zoya's photograph. Sanam is shocked to see her mother's framed photograph behind a hidden wall. She realises that Dilshaad clearly did not tell the whole truth about her parents.
Will Rehaan and Sanam set to find out more about Zoya-Asad? Will Sanam figure out her connection to Tanveer? Will Tanveer learn that her illegitimate son is helping her biggest enemy?
Stay tuned to this space to find the answers to these questions on Qubool Hai.