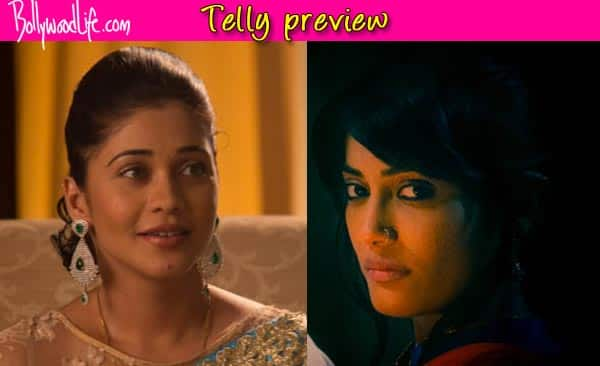 After killing Asad and Zoya 20-years back, Tanveer was almost successful in killing their daughter Sanam yesterday, but sometimes fate plays a better hand
In the previous episode of Qubool Hai we saw how Tanveer (Amrapali Gupta) asks her goons to kill Sanam (Surbhi Jyoti) after snatching the will papers from her. The goons bury Sanam alive in the graveyard and leave. As a last straw to save herself, Sanam calls Aahil (Karanvir Bohra) from the coffin and cries for help. Aahil comes to Sanam's rescue and saves her in the nick of time.
Once Tanveer receives the papers, she gives it to her real son – Rehaan (Shehzad Shaikh) – Aahil's advisor and brother. If you remember, Tanveer was pregnant with Imran's (Vikram Singh Chauhan) son before the leap. When Tanveer checks the papers, she realises that Sanam outsmarted her by giving the goons fake papers.
Aahil brings Sanam back home in an unconscious state and that's when Tanveer realises that she may just have another shot at finding the real will.
In the upcoming episode, we will see Sanam still in a state of shock and Aahil tending to her every need. It will surprise Sanam to see Aahil showering her with so much care and concern. However, the affection will be short-lived. Tanveer will try to find out where the original papers are and will slyly try to question Sanam about it. But Zoya and Asad's daughter will hand it over directly to Badi Ammi. Will Tanveer get the legal papers of her late husband or not remains to be seen.
Watch this space for more update on Qubool Hai.