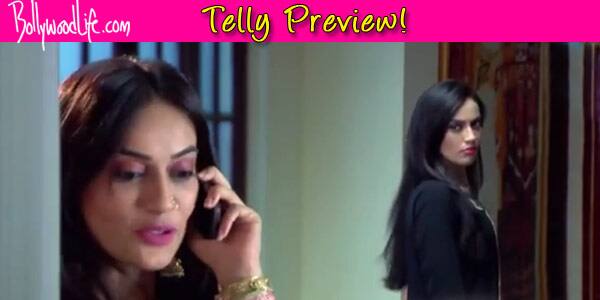 In the last episode we saw how Seher enters the Khan house and makes herself at home without realising that it is actually her house
Qubool Hai is becoming very intriguing and we are waiting with bated breath for Sanam and Seher (Surbhi Jyoti) to come face to face. Both are still unaware that they have a twin just at arm's distance.
In the upcoming episode, we will see that Seher will be in the kitchen dodging from the family members when Aahil (Karanvir Bohra) will spot her. However, Aahil will be shocked to see his wife in western attire and without thinking will question her about it. Seher will be confused 'coz she won't be able to figure out why Aahil is calling her Sanam. The confusion will be cleared when she spots Sanam and realises that they look alike. However, Seher won't be able to connect that Sanam is her twin sister yet.
Will Seher realise that Aahil is referring to someone else? Will Seher use Sanam to live a high society life? Will the sisters connect the dots and figure out their lineage? Guess we will soon have the answers. Stay tuned to this space for more news on Qubool Hai.