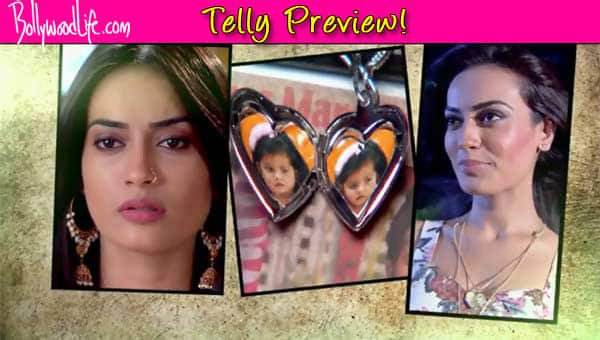 One sibling has seen the other, but neither of them know the truth about their relationship
In the last episode of Qubool Hai, Seher (Surbhi Jyoti) sees Sanam weeping for  Aahil's (Karanvir Bohra) well being. Initially, Seher just gets drawn to the loud cries of Sanam, but the twin gets shocked when she sees her face.
Seher is unable to believe that just across the glass barricade; there is someone who looks just like her. Unfortunately, it's a one sided mirror, so Sanam doesn't see her sister.
In the upcoming episode, Rehaan will spot Seher at a restaurant and get very confused. Rehaan and Razia Begum will be the only two people who know the truth that Seher is a lookalike of Sanam. We wonder after spotting her lookalike, will Seher try to find out more about Sanam? Will she approach her sister, or will she use the similarity in their faces to her benefit?
There's a lot of twists waiting to happen, and they all depend on how Seher decides to use this information. Stay tuned to this space for more news on Qubool Hai.