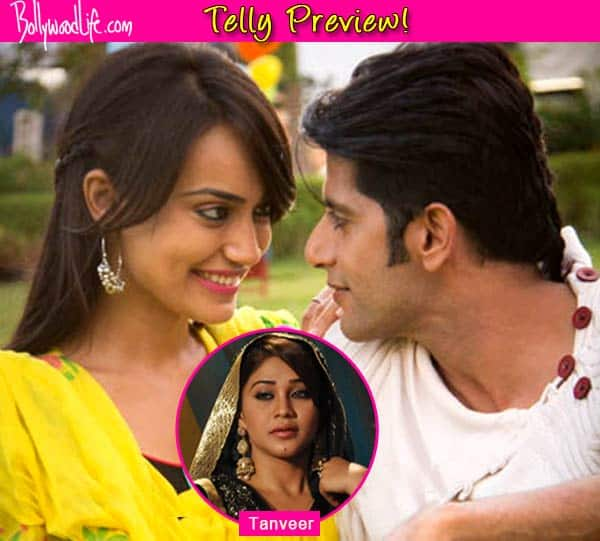 Aahil and Sanam maybe married and may have chemistry between them, but nothing is going too well
In the recent episode we saw that Aahil (Karanvir Bohra) supports Sanam (Surbhi Jyoti) when Tanveer (Amrapali Gupta) blames Sanam of stealing the necklace. Aahil interrupts his mother and defends Sanam. This comes as a big surprise for both Sanam and Tanveer.
Sanam is humbled by Aahil's gesture and thanks him profusely for supporting her. Tanveer on the other hand fumes that she is slowly losing her pawn, Aahil, to a servant. She vows to take revenge and teach Sanam her place.
Aahil accompanies Sanam for Haya's wedding. As usual due to a misunderstanding they end up saying something mean to each other. Now Tanveer knows that Aahil and Sanam are not exactly on talking terms yet. We wonder if she will deepen the communication gap between them by creating other issues. Well we really hope Tanveer does no such thing, 'coz the series is just getting interesting as they are slowly coming closer. Fingers crossed!
Stay tuned to this space as we bring you more updates on Qubool Hai!