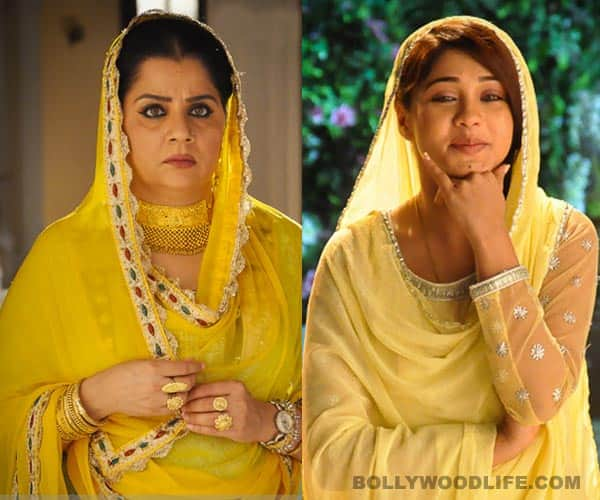 She is picking on her enemies one by one and the first one to face the music is her ally Razia
The Eid Mubarak episode of Qubool Hai is full of surprises. Tanveer (Amrapali Gupta) is back to take revenge from all those who betrayed and ill-treated her.
The first one to face her wrath is Razia Begum (Alka Kaushal), who brought Tannu into the picture. Now we all know that Razia is the epitome of evil there is. She scares the living daylight out of us with her vicious and outright inhumanity.
In the recent episodes, we saw how Razia has trapped Badi Bi. The old lady who had almost become immobile was tied up, starved, spit on, beaten black and blue and god knows what else is being subjected to. To spoil Razia's ploy, Tanveer rescues Badi Bi (Vidya Sinha) and gets her back – no Tanveer hasn't grown a heart; instead this is just step one to ruin Razia.
While everyone will be celebrating Eid at Asad's (Karan Singh Grover) place; the love birds will romance every minute they are free. After fulfilling Zoya's (Surbhi Jyoti) wishes, Asad is now stuck with the last and final wish. His mission is now to reunite Zoya and her father and that too on Eid. Asad will try his best, but the father and daughter will not be able to meet each other thanks to Razia.
The Eid Mubarak episode on Qubool Hai promises a lot of drama, romance, singing and dancing in store for the audience. We know we won't be missing it, what about you BollywoodLifers?