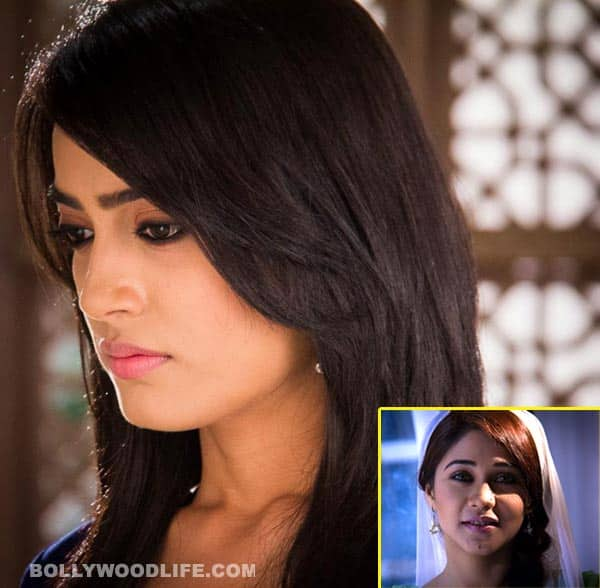 Razia Begum wants to keep Zoya from meeting her father – but for how long?
The holi festival showcased a lot of drama in Qubool Hai's Khan clan – the reuniting of brothers Asad and Ayaan (Rishab Sinha), the tussle between Zoya (Surbhi Jyoti) and Ayaan, romantic moments between Mr Khan and Zoya, and the tension between Asad and his father Rashid Ahmed Khan (Vaquar Shaikh). But the real twist was when Tanveer (Amrapali Gupta) learns that Zoya is Gaffur A Siddiqui's (Tej Sapru) illegitimate daughter.
Razia (Alka Kaushal) doesn't want Zoya to meet her father Siddiqui at any cost, and requests Tanveer to kill her, luring her with more money. But Zoya and Asad are still unaware of Tanveer's intentions of coming back to Bhopal and are oblivious of her true colors. Lucky her!
According to our birdie, which was flying over the sets of Qubool Hai, in the forthcoming episodes, Tanu will trap Zoya in a life and death situation and that's when she will get a glimpse of her father. But will she live long enough to share a moment with her dad – that remains to be seen.
In the dire situation, we wonder if Mr Khan will come to the rescue of his damsel in distress. Or will Zoya be saved by her father? Guess we'll have to wait and watch to know more!