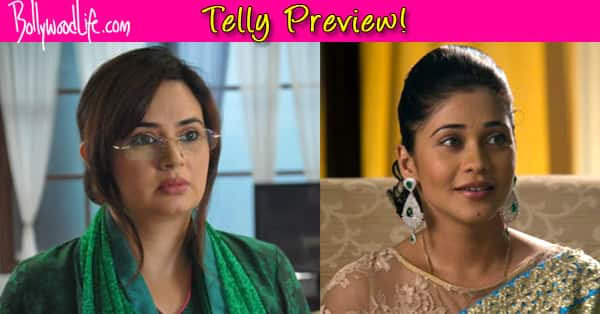 After committing so many crimes, Tanveer thought nothing can ever harm her now – until fate turned and brought Sanam and Dilshaad back in her life
In the recent episode of Qubool Hai, we saw Sanam (Surbhi Jyoti) gearing up for Haya's (Surbhi Chandana) wedding. Tanveer (Amrapali Gupta) plots to kill Dilshaad during the wedding rituals so that she is unable to reveal to Sanam about Tanveer's actions 22 years back.
The forthcoming episode will showcase Tanveer using the wedding as an excuse to quietly slip into Dilshaad's room and kill her using a poisonous gas. Dilshaad wakes up to see Tanveer in action but before she can reach out and catch her, Tanveer leaves.
The poisonous gas spreads in the room, suffocating Dilshaad and she goes into sudden shock. Sources claim that Dilshaad will be very close to death, but Sanam will come at the right time and rescue her with the help of Aahil (Karanvir Bohra).
They will immediately rush Dilshaad to the hospital, where she will be declared in critical condition. Will Dilshaad survive Tanveer's attack or will she die without telling Sanam her parents' secret?
Stay tuned to this space as we get you regular updates on Qubool Hai.