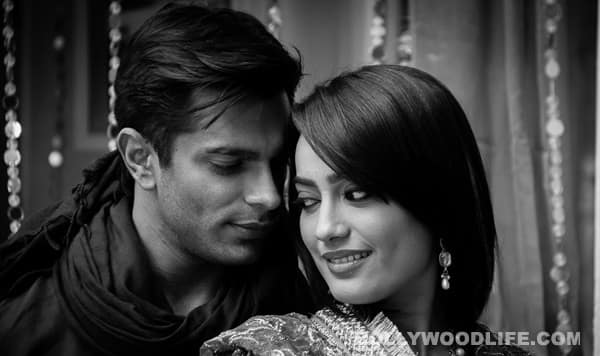 The conniving evil lady, Tanveer makes another attempt at Zoya's life, but this time she's caught red-handed
Asad (Karan Singh Grover) had decided to marry Tanveer (Amrapali Gupta) because he believed that she is carrying his child. When Zoya (Surbhi Jyoti), Dilshad (Shalini Kapoor Sagar) and Nazma (Nehalaxmi Iyer) hear this, they are shocked but finally understand Asad's sudden decision to marry.
While the whole family is upset with the situation, there's very little that they can do. However, Tanveer is living in constant fear that Zoya will somehow steal Asad back. Even though she struck a deal with Zoya – Asad in exchange of her father, Tannu is worried that Ms Farooqui will not keep her word.
After receiving Tanveer's pregnancy reports, Zoya is convinced that the child doesn't belong to Mr Khan and decides to bring the truth out in the open. In frustration, she tries to burn Zoya while she is praying, but Tanveer is stopped in the nick of time by Asad and his family.
Finally the Khan family sees Tanveer's true colors and they are shocked beyond belief. Mr Khan screams at Tannu and throws her out of the house –so does that mean that the road is now clear for Asad and Zoya?
Well no, if you remember, sometime back director Gul Khan told us that Qubool Hai is not about Asad and Zoya. It's about the brothers and their relationship. In addition to that, there were rumours about Zoya being paired with Ayan (Vikrant Massey). Wethinks, the makers will not unite the lovebirds so soon… they will stretch the story and now make it a triangle by bringing in Ayan into the picture. Arrrgggh!
No matter how much logic prompts us, we hope that Asad and Zoya unite… thoda romance to banta hai, right BollywoodLifers!