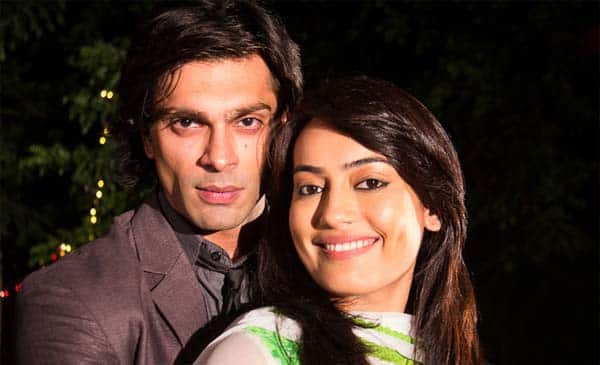 Circumstances force people to do things they would never normally do, but that doesn't make them bad, no?
Asad (Karan Singh Grover) has hated his father since his childhood because he left his mother and kids to be with another woman. But Asad always maintained a loving relationship with his step brother and sisters and always cared for them.
However, deep down Asad was always let down by his father. He blames Rashid Ahmed Khan (his father) for ruining his childhood and making his mother cry. As he grew up, he never really understood why his mother continued to have feelings for Rashid (Vaquar Shaikh), but he never questioned her. In the recent episodes, we see that Rashid has fallen ill and has become immobile, but before his paralytic condition he had expressed a desire to Dilshaad (Asad's mother) to come and live with him again.
When Dilshaad (Shalini Kapoor Sagar) decides to go and live with Rashid, Asad first turns hostile and then leaves home. But Zoya convinces him to go back to his mother and acknowledge Rashid as his father. Reluctantly he agrees to come to Rashid's house and live with them. While the task is excruciatingly difficult for him, it gets worse when Shireen (Rashid's first wife) and Razia taunt and insult his mother and him. For the first time in her life Dilshaad stands up for herself leaving everyone stunned.
Asad who was all ready to take his mother and leave, realises that his mother will never leave Rashid, no matter what the situation. This further breaks his heart and he decides to walk away. Wethinks it's obvious to be hurt when the one you look up to disappoints you. Right now, Asad may probably feel that he lost both his father and mother, but sometimes we have to let things go in order to move on.
We believe, Zoya (Surbhi Jyoti) is the only one who can convince Asad to understand his mother's dilemma and to forgive his father. Somehow Zoya in her madness and quirky ways can probably come up with a solution that will reunite the Khan family. Will she be successful in getting the father and son close, guess that's something only time will tell.
Keep watching this space to find out more!