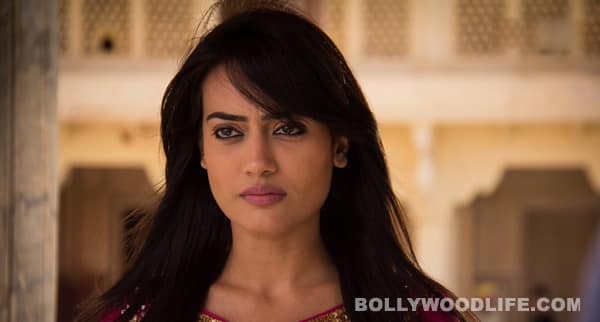 Ms Farooqui and Mr Khan are desperately trying to get close to each other and confess their feelings, but there are too many obstructions in between – his doubts, their ego and Tanveer
Asad's (Karan Singh Grover) childhood friend Tanu (Amrapali Gupta) is fuming with anger on seeing the couple trying to find ways of being close to each other. Earlier, she had attempted to kill Zoya (Surbhi Jyoti) by dropping a chandelier on her, which – unfortunately for her – failed.
The increasing proximity between Asad and Zoya is leaving Tanveer extremely jealous, vindictive and dangerous. It seems, in the upcoming episode, Tanu will push Zoya off a cliff. Zoya, however won't not die but Tanu will believe that she finally has Asad to her. Asad frantically goes in search of Zoya and finds her hurt and bleeding. Of course, Asad, who can't bear to see his love in pain, will be close to tears…awwww! He will carefully pick her up and get her home. All this while, Tanu will be seen rejoicing as she thinks that she's finally managed to get rid of her biggest enemy. If only she knew the truth!
When Asad enters the house carrying Zoya, Tanveer gets the shock of her life. And boy, do we love that look! So, Zoya survives the big fall, but that doesn't mean she is safe. Wonder what Tanu will do next to be rid of Ms Farooqui.