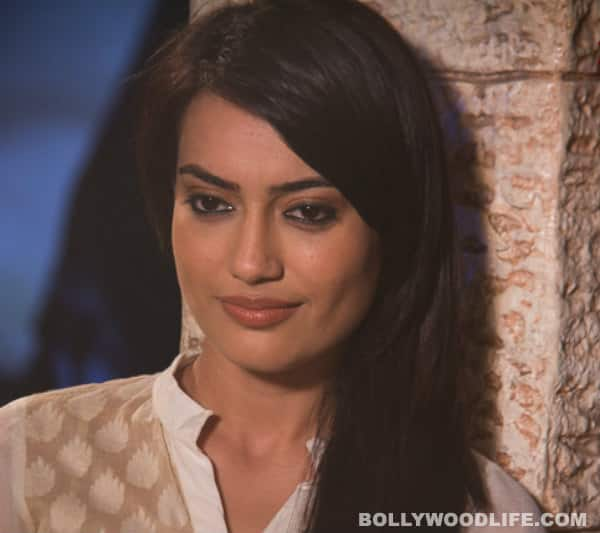 After the recent rape and molestation cases against women in the country, Zee TV has taken the initiative to spread awareness about the sad state through its popular show Qubool Hai
The makers of Qubool Hai have come up with a plot where Zoya Farooqui aka Surbhi Jyoti will become a prey to a man's pervert ideas and notions. She will be seen reprimanding him for his untoward behavior towards women.
Ajay Bhalwankar, Zee Entertainment Enterprises Ltd's (ZEEL) Content Head said, "What's happening in our country today is extremely shameful. Women are being victimised day in and day out in some or the other part of the country. Qubool Hai being an extremely popular show, we thought would be an ideal platform to spread a message and we have weaved this in very subtly. Zoya personifies and represents the women of today. We have created a situation wherein she raises her voice against the third rate mentality of the majority of the men folk of our society who objectify women."
"I feel scared, distressed and helpless. I feel insecure in my own country and I'm sure this is how every woman in India feels these days. My character Zoya is raising a very pertinent issue. Most men judge women by the way she dresses. Wearing skirts or stepping out late in the night doesn't make her 'available'. Men need to respect women. Why can't a woman live the way she wants to?? When a woman says 'no', she means it….her clothes don't define her character or her friendly nature does not mean she is available," said Surbhi Jyoti.
In the upcoming episodes, Zoya will meet a stranger (Rajveer) when she gets stranded on the road with no cars, buses or taxis. Rajveer will give her a lift back home, while Zoya is extremely thankful, he will misconstrue her gratitude for her being 'easy' and 'available'. He thinks that her act of taking a lift from a stranger makes her a morally loose – how convenient!
Zoya will emphasise on the point that when a woman says NO, she means it, and it doesn't mean that she's playing hard to get. When a woman is friendly, in no way it implies that she wants to sleep with you.
Watch the special episode where Zoya critiques the perverse orthodox male gaze in the upcoming track of Qubool Hai…