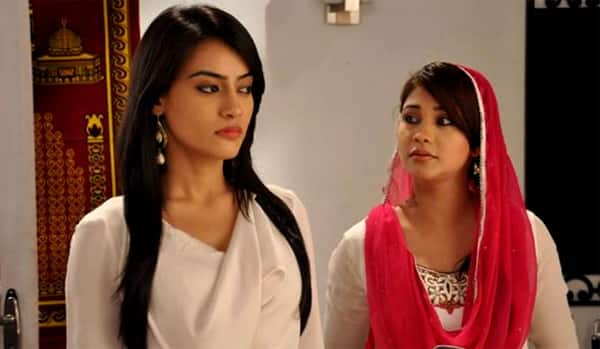 Their wedding is jinxed and we frankly see no scope of them uniting any time soon
Asad (Raqesh Vashisth) and Zoya (Surbhi Jyoti) announced their wedding and the entire family is kicked about it. Preparations are in full swing for the grand union of the couple. Everybody is busy celebrating, unaware of the fact that their arch nemesis, Tanveer (Amrapali Gupta) is gearing up to re-enter their lives.
Tanveer has been in the asylum, pretending to have lost her sanity. But that's not the case and we all know it. On the day of AsYa's wedding, she enters all dressed for the occasion. Now we are not sure what really transpires at the festivities, but we know that the couple will not be able to tie the knot just yet.
Our khabru birdie from the sets of Qubool Hai tells us that Zoya will get kidnapped. Now here's our confusion, who planned the kidnapping – Razia Begum (Alka Kaushal) or Tanveer? Either ways, the wedding is stalled and Asad goes on a hunt to find the love of his life. We know the fans of the show will be extremely upset seeing their favourite jodi in crisis again.
Well we have good news too. With everything going wrong, Zoya finally gets to meet her father. They meet and recognise each other. But whether they will hug it out or not, remains to be seen. Keep watching this space to find out more!