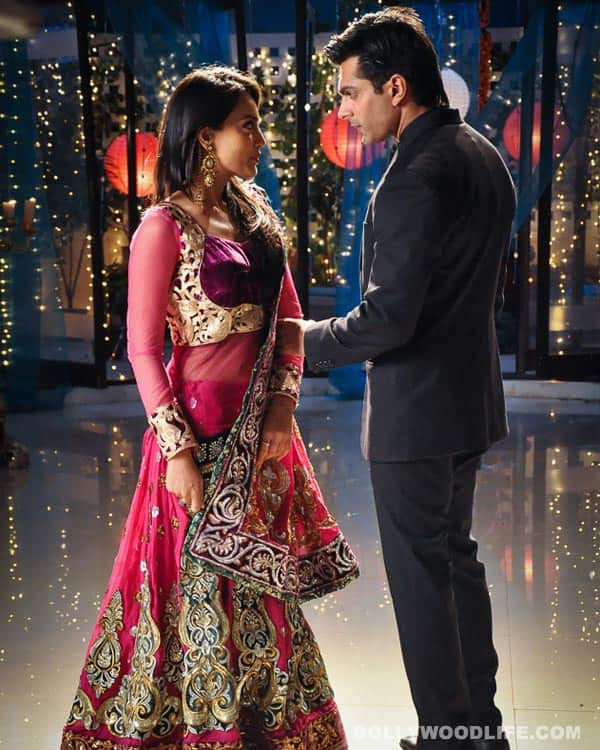 Asad's heartless nature and indifferent behaviour was bound to lead to a break-up sooner or later
The romance is out of the window in Zee TV's Qubool Hai as Zoya calls off her wedding with Asad.
Ms Farooqui learns about Tanveer's wicked ways and desperately tries to reveal it in front of Asad, but in vain. Tanu outwits Zoya yet again and pretends to play the innocent victim. Irked by this, Asad lashes out at Zoya for accusing Tanveer of being a conniving bitch and plotting her own attack. He asks Zoya to apologise and stay away from Tanu.
Hurt by Mr Khan's lack of faith in her, Zoya finally decides enough is enough. She calls off the wedding and says goodbye. After all, she can't be with someone who doesn't trust her, right. Zoya decides to leave Asad's house for good and makes up her mind to never come back or see his face again.
Just when we thought that Tanu's track is finally nearing its end, the makers twisted the entire plot and separated Zoya and Asad instead. And Tanveer finally got what she wanted; she will now find reasons to get close to Asad in the pretext of comforting him, but will she manage to marry Asad? Aahhh… that's something we will have to wait and watch.
While we are upset with the entire separation, we agree with the makers; what's the fun if Zoya and Asad unite this soon. What do you think BollywoodLifers?