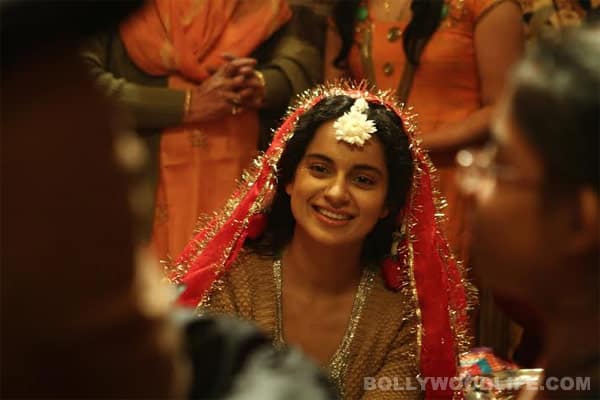 The first song from Kangna starrer Queen is out and has some quirky lyrics. Moreover, the electrifying beats of dhol will surely make you shake your booty
Kangna Ranaut might have failed to impress as a nautch girl in Rajjo, but she is all set to make up for the loss in her upcoming film Queen, where she plays the character of Rani – the bride-to-be. Frankly we have never been a fan of Kangna, but hey when we saw the trailer of Queen, believe you us, we went completely bonkers over it and it made us look forward to the film!
Now we are all the way more eager to watch Queen after listening to the first song of the film – London Thumakda. The song, which released today is filled with the dhamaakedaar beats of dhol and quirky lyrics and it is sure to have everyone dancing to its beats. The video gives an insight into a typical Punjabi wedding. With its funny moments and flawlessly timed sprinkle of rib-tickling dialogues, the song video gives that perfect feeling of a shaadi environment with a touch of humour.
Here is the video of London Thumakda. Watch it and shake your booty. When you are done, tell us how did you love this song.