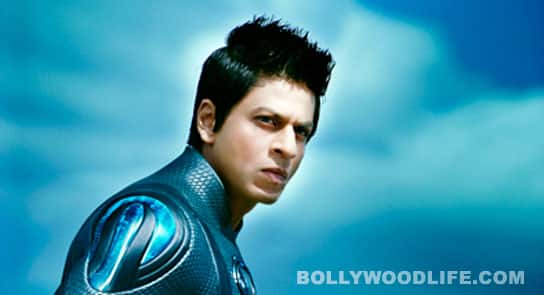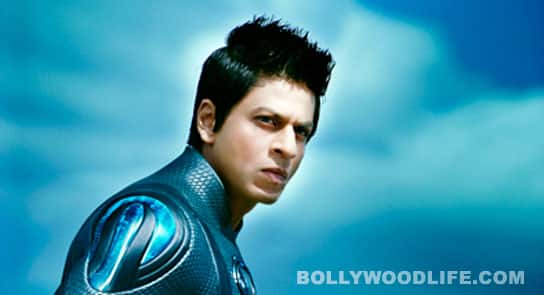 RA.One didn't break Bodyguard's opening day record, but it did set a new three-day benchmark, raking in Rs 60 crore in India
The sound and fury around Shahrukh Khan's superhero saga, RA.One, reached a cacophonous climax last week. There was much debate, of course, on the quality of the film (it was largely panned by critics in India), but the real entertainment was in the breathless number-crunching. The question on everyone's lips was: could Shahrukh beat arch rival Salman Khan's grosses? Would Shahrukh's relentless 10-month-long marketing campaign deliver a bigger opening day than Bodyguard's Rs 20 crore Eid take?
As it turned out, RA.One didn't break Bodyguard's opening day record, but it did set a new three-day benchmark, raking in Rs 60 crore in India. The heated speculation about whether the film was a hit or flop, how much it needed to make to qualify as the former, and how long it would take to get past the Rs 100 crore benchmark continued in the media, blogs and on Twitter well past the first few days. I felt like a participant in a spectator sport, and wondered, when did we become so box office-obsessed?
When I was a rookie reporter in the early 1990s, the vocabulary for viewers at least was restricted to 'hit' and 'flop'. The 'trade', which sat in Mumbai's Naaz building, discussed minimum guarantees, a film's initial deficit and overflow. Ego-massaging ads that declared a film a 'bumper-success' routinely appeared in trade papers, but ads in mainstream media with box office figures were unheard of (one reason might be the mafia threat that loomed over Bollywood from the late 1990s to mid-2000s—producers didn't want to advertise how much money they had made for fear of extortion threats from the 'Bhais').
These days, trade news makes mainstream headlines. There is frequent talk of the '100 crore club'—films that have made more than Rs 100 crore. The first to break the barrier was Ghajini in 2008. This year has been especially bountiful with a slew of films like Ready, Singham and Bodyguard achieving this—in fact, Bodyguard set a new record by doing it in less than a week. Each milestone was duly celebrated with full-page ads in newspapers. And Kareena Kapoor was anointed the 100-crore heroine, having worked in three such films—3 Idiots, Golmaal 3 and Bodyguard. The fact that she was the decoration (at least in the latter two) was happily overlooked.
An industry flush with funds and expanding its markets is a wonderful thing. But our growing obsession with numbers is less so. Flashback, if you will, to Hollywood in 1975. Steven Spielberg, only 28, had made a film with a mechanical fish in the starring role—Jaws. It tested so well that Paramount Studios created a massive TV campaign around it and released it in hundreds of theatres—both were a first for the industry. Jaws was the first film to break the $100 million mark and is now acknowledged as the movie that changed the business forever—studios discovered the formula that hype plus carpet-bombing equals the event film (read mega-money). Slowly, the more personal, director-driven cinema of the early 1970s was replaced by the blockbuster film. Jaws, in the words of a Public Broadcasting Service headline, became the monster that ate Hollywood.
In the last few years, Bollywood has also discovered the event movie. Essentially a film so big and hyped that viewers turn out in droves to see it because it's almost like there isn't a choice. The multi-crore grosses that eventually follow are then bandied about as proof of quality. The art becomes irrelevant.
I love blockbusters—scale, stars, mega-budgets. But there is a real danger in reducing movies to money. After Asoka's release, Shahrukh had said to me, "I have never done a film with the market in mind. Cinema is a mishran of Lakshmi and Saraswati. I have always gone for Saraswati and Lakshmi has followed. I may be stubborn and an idiot, but it works for me. I know this is a business, but I will always dole out art." Now seems an opportune time to remember that.
By Anupama Chopra for The OPEN Magazine
Courtesy: www.anupamachopra.com
The author tweets at @anupamachopra