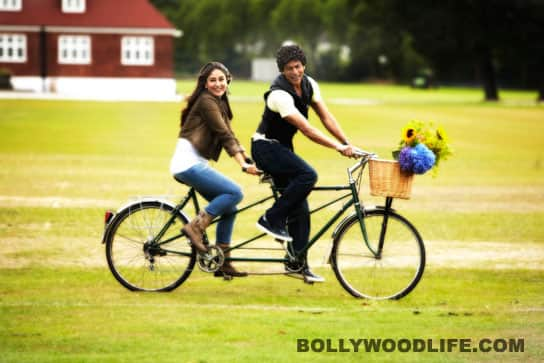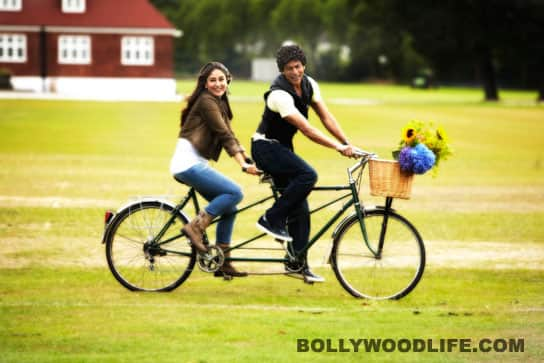 Cineswami has deigned to listen to the music of RA.One and is delighted to report that it is the outstanding, nay, the soundtrack of the year. Take a bow Vishal Dadlani and Shekhar Ravjiani
The album begins with the now ubiquitous Chammak challo [watch song], sung by Akon and Hamsika Iyer. It's an infectious number with Tamil lyrics cropping up occasionally. Dildara [watch song], a tribute to Ben E King's classic Stand by me, is a ballad rendered by Shafqat Amanat Ali in his best dard-meets-romance voice, a quality unique to singers across the border.
In Criminal, Akon returns and teams with Vishal on vocals, but the real innovation in this song is the electronic music that transports you into the world of video games very appropriately, given the film's theme. And then follows the song of the album, Bhare naina by Nandini Shrikar, with Vishal and Shekhar chipping in on vocals. The song comes out of left field, starting as it does with the film's sonorous choral theme music and then segueing seamlessly into semi-classical territory before transitioning into a full on rock anthem that keeps dipping its toes in a thumri base.
After the delights of Bhare naina, Sid Coutto's teenybopper Right by your side, while being a perfectly decent song, feels like an anticlimax. Things improve dramatically with Raftaarein, the catchiest track of the album sung by Vishal and Shekhar. Surely one of the better homages to Panchamda, the song begins with a driving locomotive beat in tribute to Dhanno from Kitaab, then a terrific RDB-esque opening growl inspired by the opening bars of Duniya mein from Apna Desh and settles into a relentless rhythm punctuated by jazz-era saxophone riffs.
The following track Jiya mora ghabraaye (The chase) also opens with a locomotive rhythm, but this time it is an electronic version of the RA.One theme music that escalates into a pounding beat soon joined by Sukhwinder Singh's full-throated classical vocals and Vishal's softer tones. Another chartbuster for sure.
After tantalising excerpts in previous songs, Comes the light (Theme) is the full version of the theme music where choral meets jazz sax meets locomotion and the result is a track that can hold its own in the face of John Williams' iconic Duel of the fates from the Star Wars series. IM on (Theme) kicks off with lush orchestration and soon the infectious '70s style guitar track first heard in Raftaarein kicks in and it becomes a frantic ride. Song of the end (Theme) begins with a plaintive solo violin and develops gradually into a sombre orchestral piece reminiscent of the sadder military dirges. The rest of the album is devoted to remixes with Chammak challo getting the treatment no less than four times. There's also a fun remix of Criminal.
AR Rahman's Rockstar and Amit Trivedi's Trishna have some very good songs from what little we've heard, but it will take a lot of doing to dethrone the RA.One soundtrack from this year's pole position. And do remember people – downloading the album illegally is just as criminally culpable as uploading it and leaking it.
ALSO SEE: RA.ONE: Movie stills