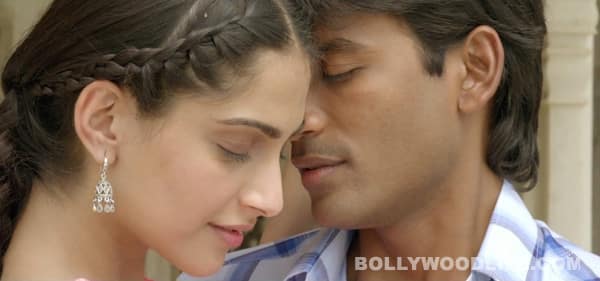 What's more, it was Sonam who apparently convinced Dhanush to do the ad!
Much has been said and written about the 'unconventional' looks of Southern star Dhanush – now Bollywood star with Raanjhanaa. Most people loved his performance in the film, but to see him endorse a beauty soap would be a bit too much, some might say.
Dhanush now has been roped in along with his co-star Sonam Kapoor to campaign for Lux. The pair will join the likes of Shahrukh Khan-Katrina Kaif and Aishwarya Rai Bachchan-Abhishek Bachchan who have campaigned for the soap brand before.
The South actor, although a National Film Award-winner, was reportedly not too confident about his face for the brand (sad, but true). Apparently Sonam had to convince him to do the ad. Aw! We hope Dhanush doesn't agree to endorse a 'fairness cream for men', too, like Shahrukh. That would be worse, wethinks. 'Cos beauty lies in the eyes of the beholder, right?
But hey, wasn't SRK also the first male to endorse Lux, that too along with a bevy of B-town beauties in a bathtub? Can you imagine Dhanush in his place? Too much!