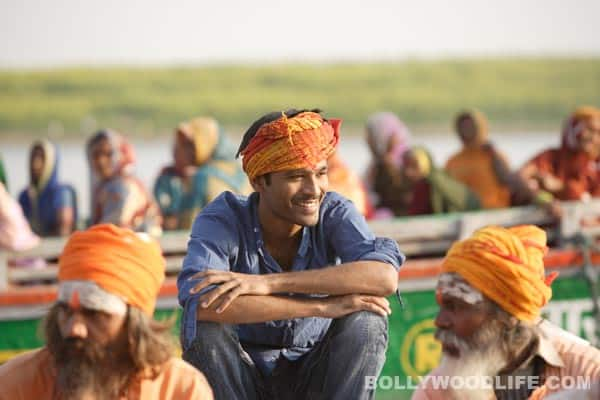 The Tamil actor, who makes his Bollywood debut opposite Sonam Kapoor, keeps you hooked with his emotional performance
Our reviewer tells us that director Anand L Rai's Raanjhanaa is a film to watch out for especially because of the strong performances by its lead cast. "Who thought that a thin, lanky guy with no X-factor could blow your mind? Dhanush keeps you hooked with his emotion-soaked performance. Sonam Kapoor is in good form," she says.
Our reviewer says that at midpoint you still don't know where the story is going. "Director Anand L Rai makes sure to keep the unpredictability intact at least till the interval. Abhay Deol has just entered the scene and the story is taking a completely different turn now. In some scenes you hate Zoya for not understanding Kundan's feelings, and in a few sequences Kundan's madness for Zoya infuriates you…guess that the specialty of strong performances," she says. Let's hope that the film continues to impress till the end.
Watch this space for the complete review.
Read full review: Dhanush and Sonam Kapoor entangled in the game of love and politics!