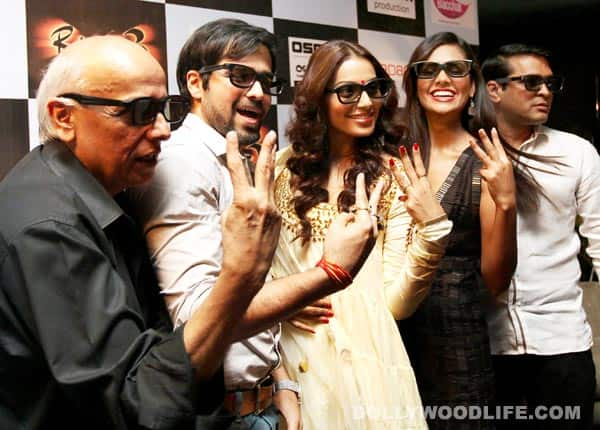 Vikram Bhatt's horror film becomes Emraan Hashmi and Bipasha Basu's top earning film at the box office
The Emraan Hashmi-Bipasha Basu starrer Raaz 3, with its premise of black magic and superstition, has managed to pull off a neat little trick at the box office.
Raaz 3 opened to decent reviews and had above average collections totalling Rs 35 crores in its opening weekend. There were talks – and we had even speculated – that the movie could cross the Rs 50 crore mark by the end of the week. And it hasn't disappointed us! The spook-fest has managed to make Rs 55.25 crore, as per recent reports in Box Office India.
For an adult film, this is an incredible record; very few films with the A tag have managed to do as well as this one. Yet, does it seem like another formula in the making? Bipasha plus Emraan plus horror plus some sleaze equals great box office collections, no? Anyway, we can safely say that the Bhatt's have guarded themselves from buri nazar very well!