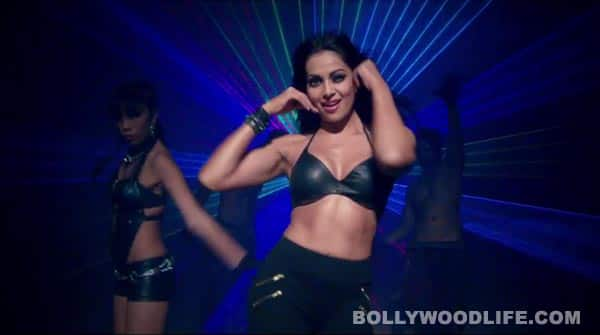 Watch the new item song of Vikram Bhatt's forthcoming spook fest
Bollywood's resident horror flick specialist, Vikram Bhatt is ready with his next – Raaz 3. From what we have seen of this Emraan Hashmi-Bipasha Basu-Esha Gupta starrer, we can say that the makers have managed to come up with a fair balance of spooks and intimate scenes – the two big reasons why such films work. And just when we were beginning to wonder, why Esha is getting more footage than Bipasha, the makers have come out with an item number called Kya Raaz Hai featuring the Bong beauty.
Interestingly, the video of the title song made us laugh. Obviously not at apni Bips, but the funny set that the song has been shot in. The dance moves are quite boring too. The Billo Rani babe is at her sensual best, but the props and the junior dancers are a hoot to watch. Especially those dead bodies lying still in some blue liquid. It is something that we have not seen anywhere. Kudos to the guy who came up with that idea! Just kidding! But yes, the lyrics by Kumaar are noteworthy as they talk about the mysteries of life.
Composed by Jeet Ganguli, sung by Zubeen and Shreya Ghoshal, Kaisa raaz hai has nothing noteworthy, except the funny set. Did you like the song, dear Bollywoodlifer?
[jwplayer mediaid="135004″]