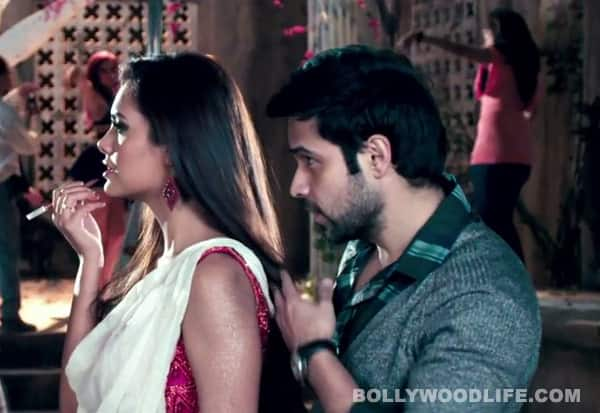 We think it's a very thanda song – and that's surprising, 'coz the Bhatts are known for churning out soulful and ear-catching music
Emraan and Esha look pretty much at ease in each other's company onscreen, and why not – the two have already shared screen space in Jannat 2. The song from Raaz 3 sheds light on the kind of relationship the couple has in the film. And since Hashmi plays a director and Ms Gupta portrays the role of a starlet, the duo is seen exchanging romantic glances on film sets and enjoying each other's attention. So even as we watch while they have breakfast together and Hashmi tries hard to make his lady love smile, we wonder if the movie will be as predictable as the song. Deewana kar raha hai is sung by Javed Ali. And though we are a fan of his voice, unfortunately we can't say the same about this number.
The film is slated to release on September 7. We wait to see if the Bhatts bring anything new to the theatre this time around.