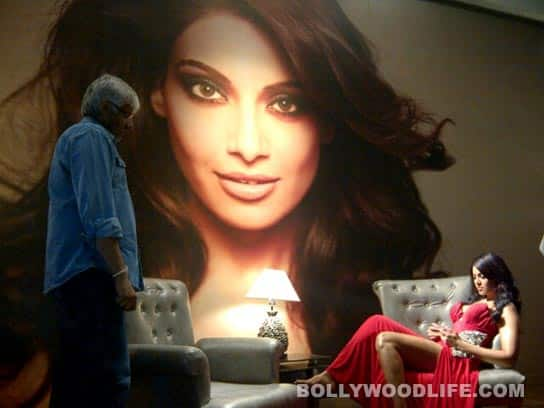 skip advertisement
Shooting for the third part of the franchise has begun and it seems that the makers will indeed make it even more…err…hot than before!
The Bhatts seem to be very confident of the latest installment in the Raaz franchise, one that stars Emraan Hashmi and Bipasha Basu. Though the shoot has just begun, the makers have been heard saying that Raaz 3 will be their biggest money-spinner yet. Going by the shooting stills that our buddy the birdie sent us, it is quite obvious that, if nothing else, the hotness quotient of the film has been upped, thanks to the smoking Bips getting jiggy with the buff Emraan. Mukesh Bhatt said in a recent interview, "Raaz 3 is what can be termed the 'horror of the hearts'. It is a completely new story, a romantic one at that, which would surprise and shock you. Yet again the legacy of Vishesh Films continues with newcomers composing some great music for the film. I am sure it will break all records that films coming from our production house have created so far."
The Bhatts have mastered the horror genre and with a casting that is mint-fresh, they could have a surefire hit on their hands. Bipasha is very excited about this film and she even got her hair coloured red for the role. She recently posted a message on Twitter saying, "Changed my hair colour frm my Blondish look to a Deep Red colour!Quite a change!Can't recognize myself!" Emraan, who has just finished shooting for Jannat 2, is also very upbeat about this film. It is a little to early to comment on it with any credibility, but from what we've seen we must say Bipasha looks very sexy…to put it mildly. Don't you think so?
Photos: Yogen Shah