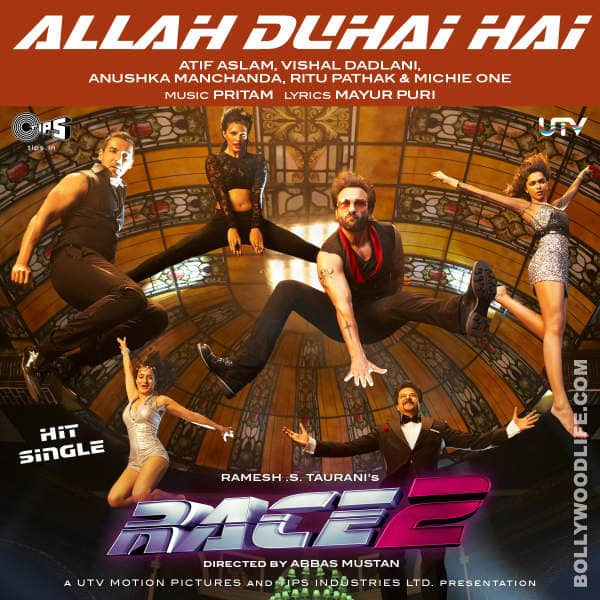 The old tune with new sound arrangements is catchy and the song is surprisingly well produced
The Race franchise is known for its amazing music, as much as it is for hot babes and a fast paced and twisted storyline. And in this second installment Race 2, the famous song Allah duhai hai has been upgraded to sound fresh and relevant.
The track has been mastered with a new rock beat and a few stanzas of rap thrown in. What's more interesting though is the song's video. It shows the lead actors of the film at their glamorous best, dancing to the foot tapping yet intense mix of Allah duhai hai. Deepika Padukone is red hot as she shakes a leg with Saif Ali Khan, who is surprisingly agile in the video. Jacqueline Fernandez is at her fittest best, as she sports a washboard tummy and gets jiggy with John Abraham who looks like he has been pumping some serious iron! Anil Kapoor too looks quite menacing in a tux, and although he plays a cop in the movie, he looks like a villain right out of a Bond flick! Ameesha Patel is the least noticeable in the entire video, even in her garish silver dress, as she appears for a few fleeting seconds and then vanishes!
Overall, the track is surprisingly well produced, and the high-octane music by Pritam is commendable and mixed quite well to suit a slick movie like Race 2. Check out the video and tell us what you feel!