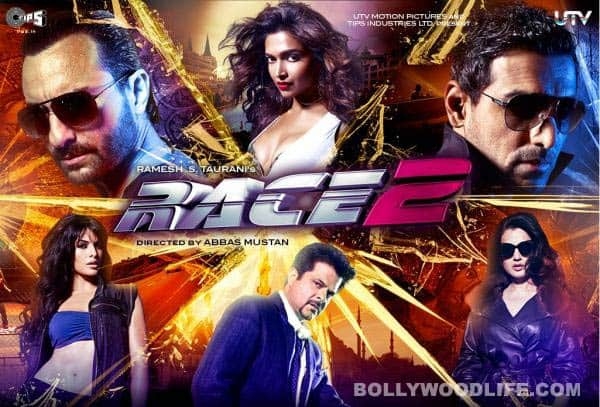 Just like the first part, will this movie be a potpourri of twists? Read on to find out what our reviewer says…
Race, a thriller that released in 2008 had umpteen twists and turns. So when Abbas Burmawalla and Mustan Burmawalla declared the sequel, Race 2, we had a hint about what to expect. Our reviewer, who is currently watching the movie says, "Abbas-Mustan have tried hard to make the twists look unexpected."
What's more, talking about Deepika Padukone, who was supposed to get oodles of oomph quotient into the movie, our reviewer says, "Deepika shows only her skin and not her acting skills." Oops! But is that true for the other ladies in this movie too? Not really. "Jacqueline Fernandez has a meatier role," the reviewer reveals.
Also, as promised, Abbas-Mustan have filled the film with loads of glittery, shiny images. "Lots of glamour, beautiful locales and slick camera work," comments our reviewer, who also adds, "The movie is timepass so far, but will it get intriguing?"
Stay clued in to this space for the answer to that question and to find out if Race 2 is a must-watch or a dud. Ciao!