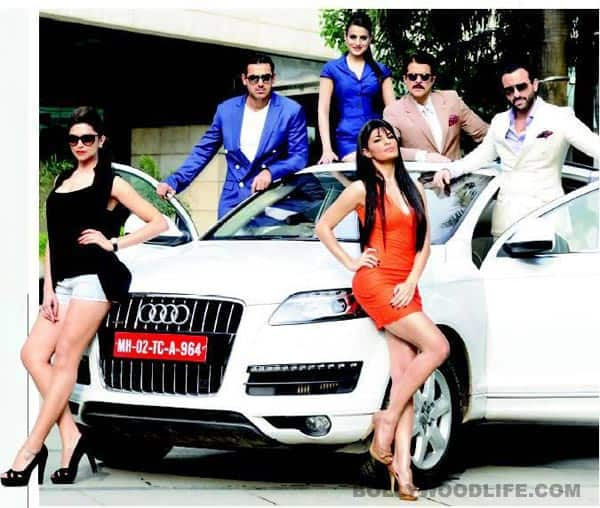 The super secret story and wacky characters of Race 2 revealed
The Race franchise is known for its convoluted plots harbouring deep secrets and mind-boggling twists. And the sequel, Race 2 will release soon, hope audiences waiting with bated breath to know how the story will unfold. Yet no secret's too big for our prying eyes – we have the story of the film safe with us, only for you.
Race 2, just like the first film, is an action adventure joyride that beings with Ranveer (Saif Ali Khan) brooding over his fiancée Sonia's (Bipasha Basu) death. The businessman, depressed and sombre, is thirsty for revenge. He is hot on the trail to nab Sonia's killers and will go to any length to find them. He heads to Turkey and seeks the help of Armaan Mallick (John Abraham), a dreaded mafia don who runs a sinister, high-security underworld outfit along with his pretty bikini-clad partner Ileena (Deepika Padukone), while his fiancee Omisha (Jacqueline Fernandez) is unaware of his shady dealings.
Fruit chomping inspector KD (Anil Kapoor) too is back in action, with his busty bimbette of an assistant, this time around being played by Ameesha Patel. The backdrop for all the action is Turkey, and the twists and turns promise to be as unpredictable and baffling as they are in classic Abbas Mustan productions.
We will keep giving you loads of secret stuff on Race 2, so watch this space for more!