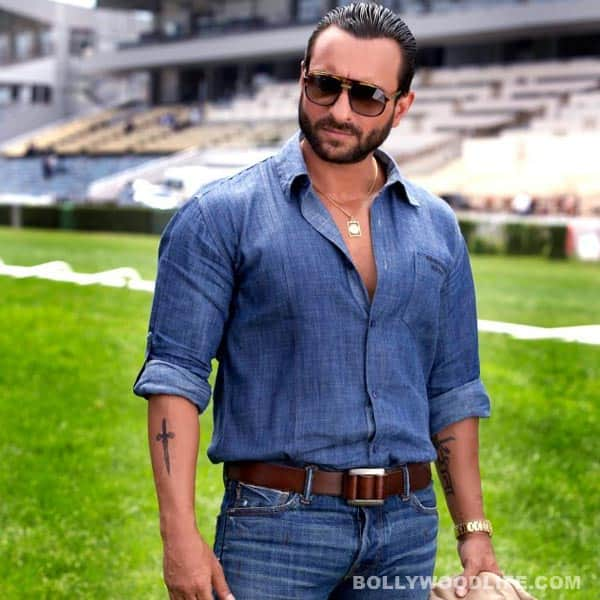 The Bullet Raja actor recently admitted that he would be part of the third installment of the hit movie franchise if it happened, despite Race 2 receiving lot of flak for its content and treatment. We wonder what Race 3 will have in store…
Abbas Mustan's multi-starrer Race 2 is the first Rs 100 crore movie of 2013 and is still going strong at the box office in its fourth week. Ironically, the suspense thriller didn't garner good reviews from the critics. Saif Ali Khan honestly admitted what went wrong with the film: "We all felt that Race 2 was plastic, so we are working towards making the third one more impactful. It will have more substance to meet the style." Really, Saif?
Although nothing has been revealed yet, we hear that writer Shiraz Ahmed (Race and Race 2) has already started working on the story to make the third part more meaty and spiced up. While Ranveer Singh aka Saif was out to seek revenge for the murder of his wife in Race 2, we wonder what will happen to him and his vengeance in the new story. Though Saif wouldn't really like his character Ranveer to age (like the characters of Ekta Kapoor's daily soaps) in terms of looks, we hope Khan doesn't sport the same bearded look again in Race 3. Over the years, the Cocktail actor's signature dialogue delivery has often been highly criticised. It's high time Saif worked on it rigorously and delivered a better performance in the third part.
Also, which B-town hottie will the Nawab fall for in Race 3? How about Sonakshi Sinha, who's presently shooting Bullet Raja with Saif? Considering Saif and Deepika Padukone have already done four films together – Love Aaj Kal, Aarakshan, Cocktail and Race 2 – it would be refreshing to see the Saif-Sona chemistry in the Race series. Talking about the glam quotient, Deepika and Jacqueline Fernandez focussed more on revealing their body than mouthing power-packed dialogues. That goes with John Abraham too, the hunk who seems to be more interested in showing off his beefed up body in movies of late than concentrating on his characters. Hope we see Anil Kapoor and Ameesha Patel (if the makers cast her in Race 3) crack some decent PJs and not continue their double-meaning vulgar jokes about bananas and mangoes and fresh fruit juice, because that was… ewww!
While Race 2 was more about exotic locales, good looking men, hot chicks and superficial action (there's nothing wrong with that, but c'mon, we all want more, no!), we hope Race 3 will be bigger and better and have 'more substance to meet the style', as Saif Ali Khan said. But there is many a slip between quote and act…!