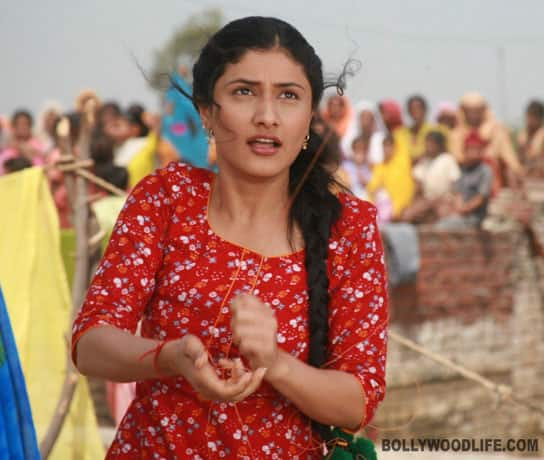 Actor Ragini Khanna, who recently made her transition from television to the big screen, puts the script above bikinis and kissing scenes
Bubbly TV actress Ragini Khanna who had her first stint with the big screen with Mrigdeep Singh Lamba's Teen Thay Bhai (TTB), is unfazed that most critics have ripped the film left, right and centre.
The fact that people are still going to the theatre and enjoying it is testimony that it is a good film. Ragini said, "Being a part of a film family, I have grown up reading trade guides, box office reports, etc. and I am sure TTB will reach out to its audience." When asked if she would do bikini scenes et al, she scoffed it off saying that "if the role demands" has become the latest cliché of Bollywood. What is of prime importance is the story and the people involved in it. If an actor is cast just because he / she is supposed to strut around in skimpy clothes and get intimate, the whole purpose of being an actor is defeated. Here is one brainy actor who is not scared to speak her mind, especially as she just made her film debut. As much as we respect and admire her attitude, the fact is that by making such a statement, she sure will not be flooded with film offers.