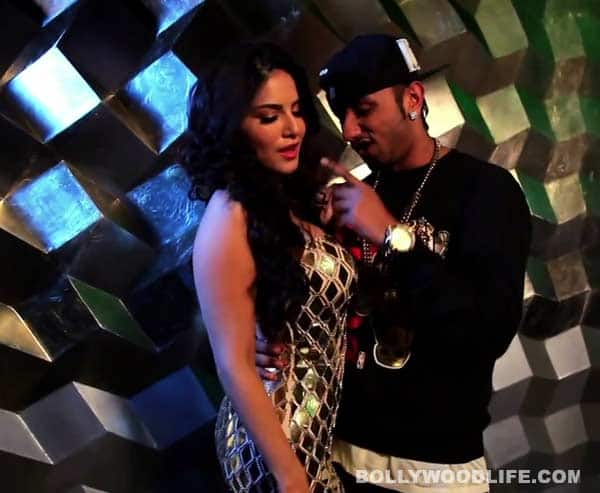 This party track from the Lungi Dance rapper, featuring the former porn star shows the two at their candid best
After the phenomenal success of the song Chaar botal vodka, the makers of Ragini MMS 2 are now out with the making of the video and trust us, Sunny Leone and Honey Singh seem to be having a blast. The song is a peppy number with lots of hip shakes form the sexy Sunny Leone. Having been sung by the most favourite Indian rapper and having being picturised on the sexy babe this song hooks you on from the word go.
The video shows Honey Singh talk about the slackness of the song director and how anxious he was to work with the sexy Sunny Leone. On her part, the Jism 2 actor describes how humble and down to earth the Lungi dance rapper is. Sunny Leone also tells how no song picturised on her can be over without having a wet scene and why she is just a mere eye candy in the song. The former adult industry actor also describes this song as a full on "dope" song.
The sexy hip movements by the former adult actor and the superb rapping by Honey make this song a worth watch and the making proves how much crazy fun they had while shooting this number. According to the Jackpot actor, "It's gonna be hot with Honey and Sunny". We are pretty sure that this song will top music charts and the video would played repeatedly on all music channels.
Now, it's time to witness the behind the scenes and experience what efforts were made to make this video really hot. So go ahead BollywoodLifers, watch the video and let us know your thoughts.