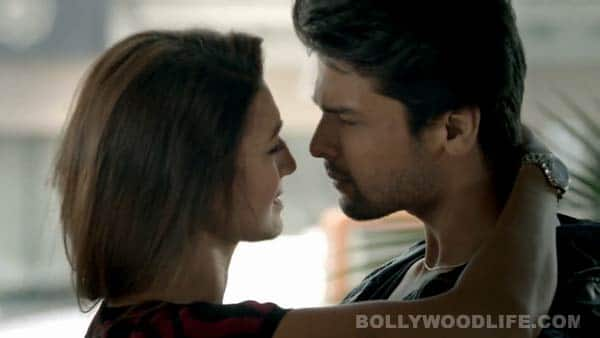 skip advertisement
After making waves in the industry with their onscreen romance on Bigg Boss season 7, the lovebirds have done it again in a new song by Rahat Fateh Ali Khan
Gauahar and Kushal have proved time and again that they are one of the hottest jodis around. With their stint in Rahat Fateh Ali Khan's latest song Zaroori Tha, the two are currently the talk of the town and are seen in a dramatic avatar like never before. Love, betrayal, revenge and a lot more, we give you our top three reasons as to why you should watch this video…
Gauahar- Kushal chemistry
The lovebirds have surely made a statement when it comes to having an unbeatable chemistry both on as well as off-screen. Seen as a couple in the video who have had their share of ups and downs, Gauahar and Kushal are seen beating all odds and finding ways to be together. This plot in the video reminded us of their time in Bigg Boss. The video brings back the memories the two have shared and goes on to make one believe in the concept of "happily ever after."
Rahat's voice
The song on the whole isn't one of Rahat Fateh Ali Khan's best works. Where one would definitely hum the tunes sung by this soulful singer, Zaroori Tha lacks a fancy tune and fails in the department of memorable lyrics as well. What saves the song is Rahat's s singing, which isn't surprising at all. Emotional and powerful, the singer's stint has the famous sufi touch to it which he is well known for and the voice quality overall doesn't disappoint as usual.
Gauahar Khan's dramatic mode
Although Ms Khan has already shown us her dramatic side in Bigg Boss season 7, she nonetheless is a treat to watch when donning the same role in the video. Seen wearing a blue and white polka dot dress topped with red lips and her long straight locks, Gauahar looks gorgeous and gets all her moves right to convince the viewer of her 'damsel in distress' avatar. Where Kushal lacks screen presence in the video, Gauahar more than makes up for it with her grace.
So do the two reunite? We aren't giving it all away. Watch video to know more!